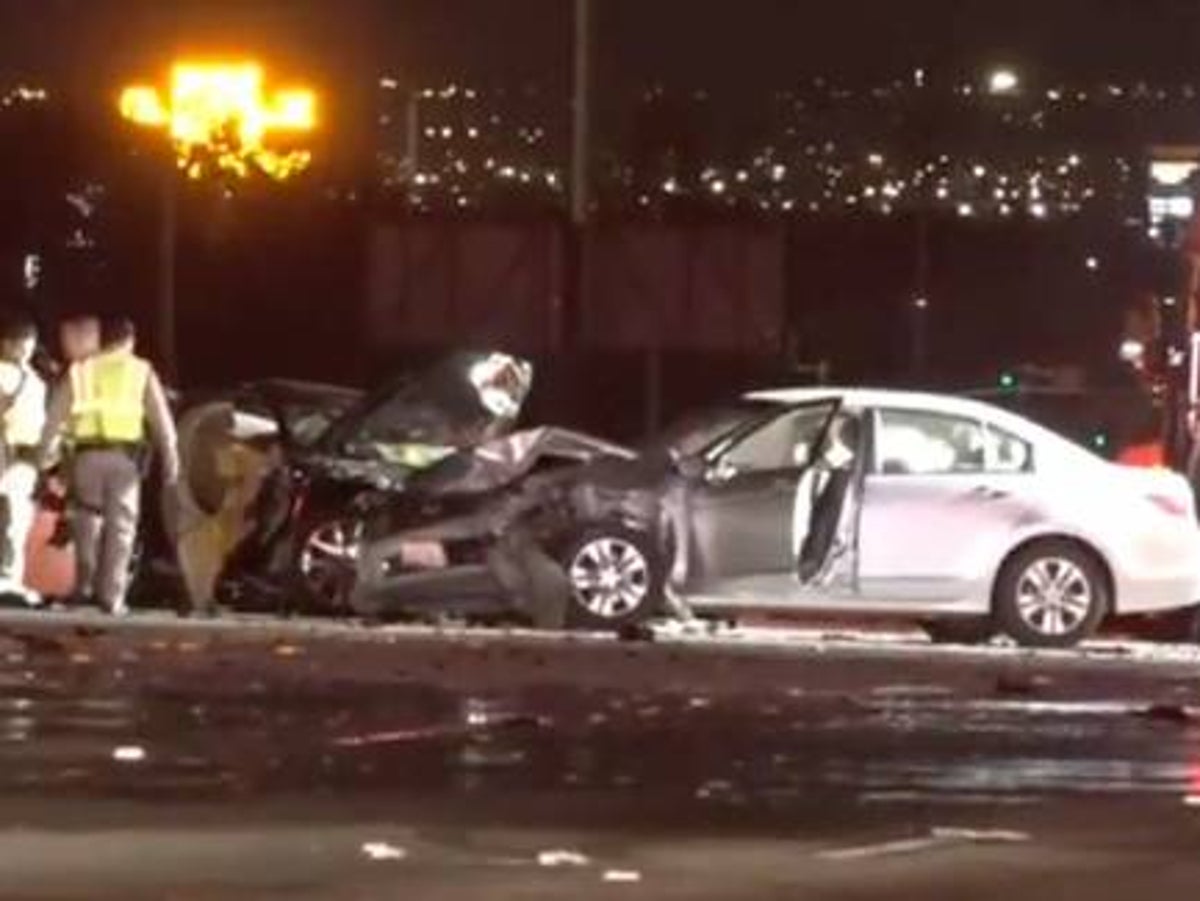 Four people were killed in a fiery crash on a California highway that police say was likely caused by a wrong-way driver.
The horrific incident happened around 3 a.m. Sunday in the southbound lanes of the 71 Freeway in Chino Hills, according to officials.
When officers arrived at the scene, they found at least one of the vehicles involved still engulfed in flames, reported NBC Los Angeles.
Four people died at the scene of the accident involving at least four vehicles. Officials say the victims, who have not yet been identified, were in two of the cars.
Another person was taken to hospital with unknown injuries. The southbound 71 Freeway is closed until further notice.
The California Highway Patrol has not determined why the driver went the wrong way on the road in San Bernardino County, about 55 miles east of Los Angeles.