In its latest annual reportthe global body dedicated to promoting peace through parliamentary diplomacy and dialogue, also said that women's participation has never been so different as it is in many countries today.
The findings are based on data from the 47 countries which held elections last year.
These surveys saw women take an average of 25.8 percent of the available places, representing a 2.3 percentage point increasesince the last election was held.
Minimum increase
Despite this positive data, the IPU noted that it is nevertheless the smallest increase in women's participation in six years. The increase of 0.4 percent means that the global share of women in parliamentary offices amounted to 26.5 percent when the new year began.
The other bad news is that at this rate it will take another 80 years to reach gender parity in parliament, said Martin Chungong, IPU General Secretary:
"Currently, one of the main obstacles is the climate of sexism, harassment, violence against women as we are witnessing all over the world," he said.
"It is a phenomenon that is pervasive throughout the world and it is not endemic to any particular region. And we can appreciate that this affects women's participation in political life."
Female premieres end early
The IPU head referred to The Prime Ministers of New Zealand and Scotland, Jacinda Ardern and Nicola Sturgeon, are resigningand said it was widely believed they had dropped out after being harassed.
Chungong also pointed to other IPU data showing pervasiveness and increasing trend of harassment, sexism and violence against womenwhich discourages them from participating in the political processes of their countries.
Lesia Vasylenko, chair of the IPU's Bureau of Women Parliamentarians, said that every woman elected "takes parliaments a step closer to being more inclusive and representative and it's great to see much more diversity".
But overall, she added, "development is far too slow with half the world's population still severely underrepresented. There is an urgent need to change this, to strengthen democracy everywhere."
IPU President Duarte Pacheco called on male colleagues in all parliaments worldwide, "to work with their female counterparts to move forward and accelerate the pace of change."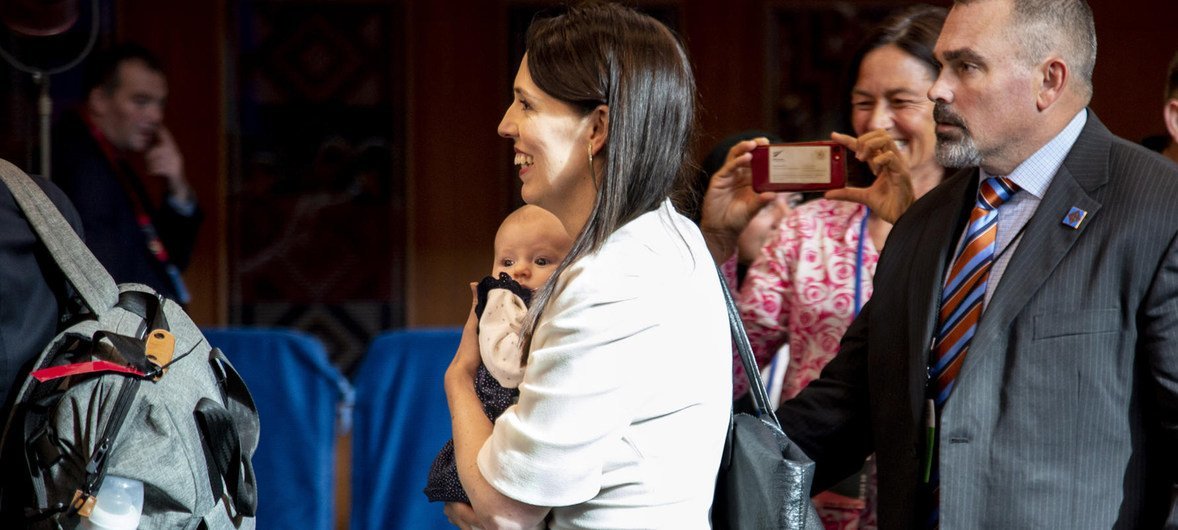 Some highlights
There were encouraging signs that at least progress is being made. Brazil saw one enrolling 4,829 women who identify as blackwho are standing for election, out of almost 27,000 standing in total.
In the United States, a record 263 colored women stood in the mid-term of the Congress. And LGBTQI+ representation in Colombia tripled, from two to six members of Congress.
In France, 32 candidates from minority backgrounds were elected to the new National Assembly, an all-time high of 5.8 percent of the total.
Leading the way
Six countries worldwide now have gender equalitythanks to New Zealand joining the club last year, which also includes Cuba, Mexico, Nicaragua, Rwanda and the United Arab Emirates (UAE) – top nations in the IPU ranking for female membership.
Rwanda holds the top spot, with women occupying just over 60 percent of parliamentary seats in the lower house. Tellingly, however, even there, women still occupy only 34.6 percent of seats in the upper house.