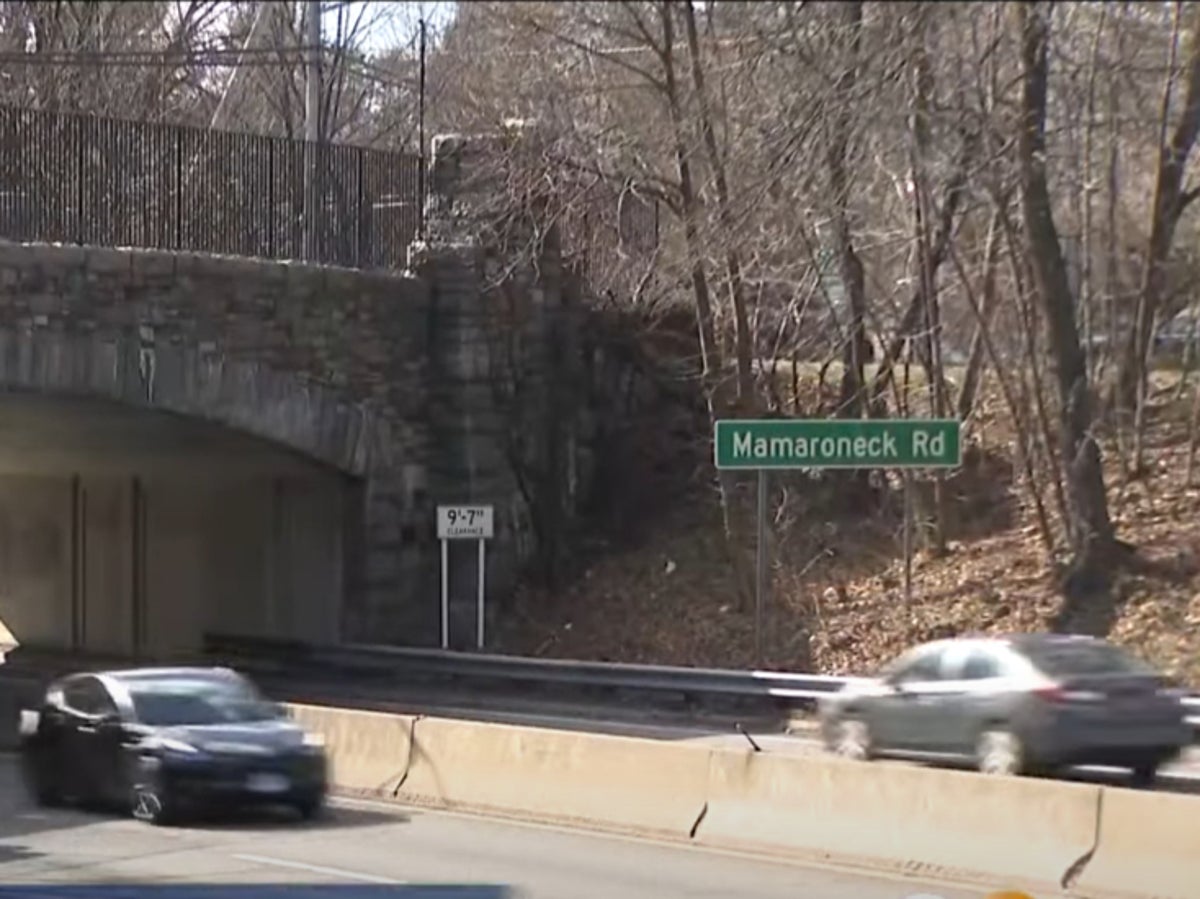 Five children who were all related to each other lost their lives after a tragic car accident in New York.
Six siblings and cousins ​​were on the way Derby, Connecticut from a shopping center when their vehicle, a Nissan Rogue, turned off the Hutchinson River Parkway into Scarsdale, Westchester County and hit a tree around 12.20pm on Sunday.
Shortly after the collision, the vehicle caught fire.
The five who died in the crash were between eight and seventeen years old.
Police said the only surviving member from the vehicle the extended family was traveling in was a nine-year-old boy.
Westchester County police believe the car was driven by a 16-year-old boy who may have fallen asleep while driving.
"A short distance past (the exit) the vehicle hits this tree and catches fire," Westchester County police spokesman Kieran O'Leary said. New York Post.
The nine-year-old boy who survived the crash was sitting in the vehicle's cargo area at the time.
The lone survivor "apparently traveled in the rear hatchback/cargo area and escaped out the back," a Westchester County police statement said.
The boy was taken to a nearby hospital where doctors determined his injuries were not life-threatening, the statement said.
"Lord Jesus, I don't understand why you had to take our children away from us," Nicole Cross, mother of some of the victims, wrote on Facebook.
"Please give us the strength Lord God," Ms Cross added. "These kids didn't deserve this like why is this happening please keep my family in your prayers… don't know what to do or how to deal with this God please help us."
According to the police, no other vehicles were involved in the accident.
Matt Conway, superintendent of schools in Derby, Conn., was quoted by ABC7 as saying the children were part of a family that had recently moved to New Haven County from New York but had not yet registered with the district.
"It's unbelievable. To now have to arrange for five of your children to be buried is a very difficult thing for anyone – one child, never mind five that you now have to arrange," Conway said.
CBS New York quoted the father of the teenage driver as saying that his son should not have been behind the wheel because he did not have a license.
"They weren't cousins, they were more brothers. Brothers and sisters, that's how close they are," said Malik Smith, the driver's father.
"That's his thing. He goes to the mall. He goes and gets his ice cream with his cousin. They go to the movies. They walk around the mall. They do what teenagers and kids do, you know. So it's, it's just , I didn't know he was driving himself, Smith says.
A GoFundMe page has been set up to help families raise money "to help bury our children" and to "give them a great home care".
"Terrible, heartbreaking news of five Derby children lost in a crash in New York… Please keep these children and their families in your prayers," Connecticut state representative Kara Rochelle wrote on Facebook.