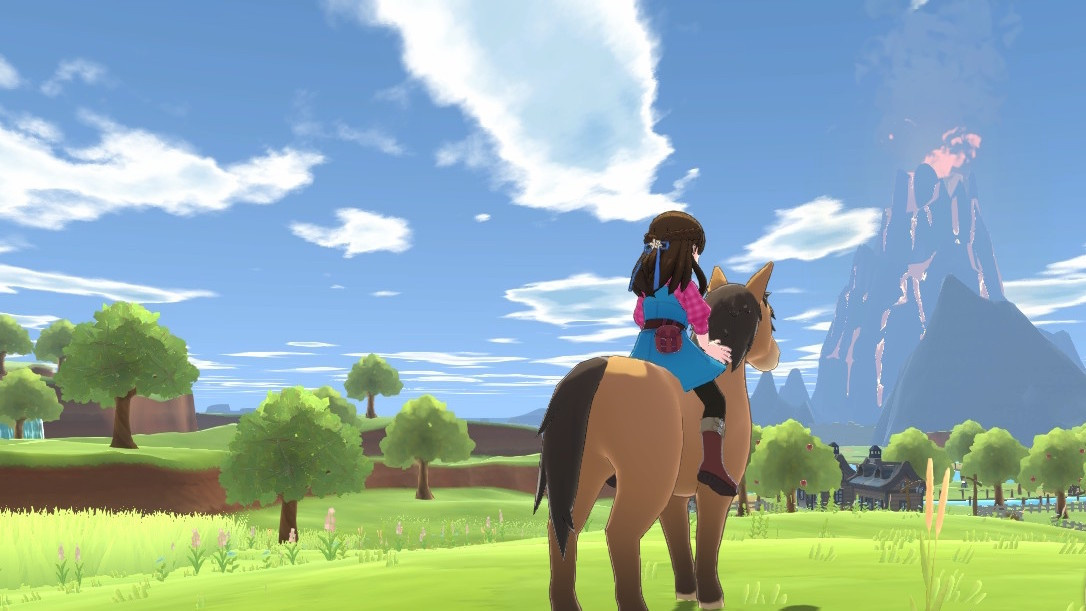 What's important in this case is that there's a new Harvest Moon title, and it has a pretty big job to do if it's going to overcome its predecessor's failings. One world.
We first heard about The Winds of Anthos late last year, though with very few details about the game at the time, we didn't have much to say. Now, Natsume has shared a first look at some images from the upcoming title, as well as a few details on what we can expect to find this time around.
The features themselves won't be all that surprising to anyone who's even heard of the series before (there's farming, romance, "adventure" — what did you expect? War?), but the images you see at first glance at least begin to show us how what the game will look like with a new 3D art style – that's quite something, isn't it? You can find all the details about Natsume below.
– Discover five unique towns with their own seasons, terrain and villagers! Explore the world of Anthos in search of Harvest Wisps, wild animals, mines and more!
– Take care of livestock like cows, sheep, chickens and more and get bonuses on your farm for keeping different animals!
– Woo five different bachelors and five different bachelorettes! Marry the one your heart desires!
– Keep pets like cats, dogs, parrots, wolves and more!
– Doc Jr. is back with a new and improved Expando-Farm that allows you to easily move your farm around the land of Anthos!
– Cook several dishes in your kitchen at the same time!
We don't have a firm release date or trailer for The Winds of Anthos at this time, but we'll be keeping an eye on it over the coming months and keeping you posted.
What do you think of The Winds of Anthos so far? Let us know in the comments.