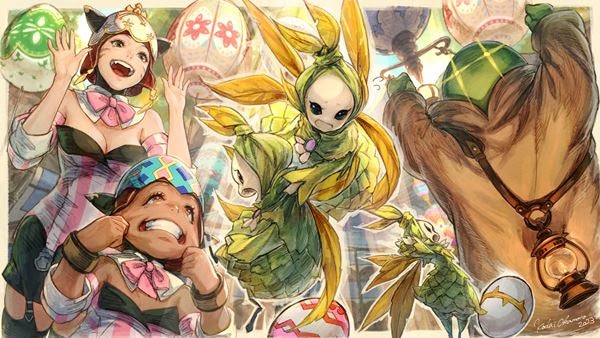 Final Fantasy 14 producer and director Naoki Yoshida has outlined what's coming in the RPG's next major update, patch 6.4.
During the last Producer's Letter broadcast, Yoshida revealed that patch 6.4, also known as Dark Throne, will launch "at the end of May 2023", ending the Pandæmonium raid series and continuing the main Warrior quest scenario. light
The new dungeon The Aetherfont, new challenges The Voidcast Dais, updates to the duty support system and ocean fishing, and new side story quests are also on the way.
But that's not all. Expect more Island Sanctuary and PvP updates, including Frontline changes and The Fields of Glory (Shatter) rules, and PvP Series 4 kicking off with Season 7 of Crystalline Conflict.
Shout all you want, the newest raid level is coming in patch 6.4!

⛓️ Pandæmonium: Anabaseios ⛓️ pic.twitter.com/JeNkEsNu4j

— FINAL FANTASY XIV (@FF_XIV_EN) March 31, 2023

To view this content, please enable targeted cookies.

Manage your cookie settings

"Players can also enjoy this year's Hatching-tide in-game event until Monday, April 10, offering limited-time quests and rewards, including a Tonberry-themed gear pack, the Scare emote, a Hippity-hoppity Hatching-tide skin, and a Pa-Paya Demastered orchestra roll ", the team explained.
As for patch 6.45? Yoshida said that the level cap will be increased to 80 for the blue mage, as well as new exclusive gear and enemies for the blue mage, as well as a new variant and criterion for the Mount Rokkon dungeon, as well as quests to upgrade tools and weapons.
The Sami council recently demanded Square Enix is ​​removing Far Northern Attire from Final Fantasy 14 through the use of cultural values ​​and violation of rights.
The Far Northern Attire is an in-game outfit consisting of a headpiece, tunic, gloves, trousers and boots that can be purchased from the game's online store for £11.16. However, the Sami Council claims that the clothing uses the cultural heritage of the Sami, an indigenous group from parts of northern Scandinavia.