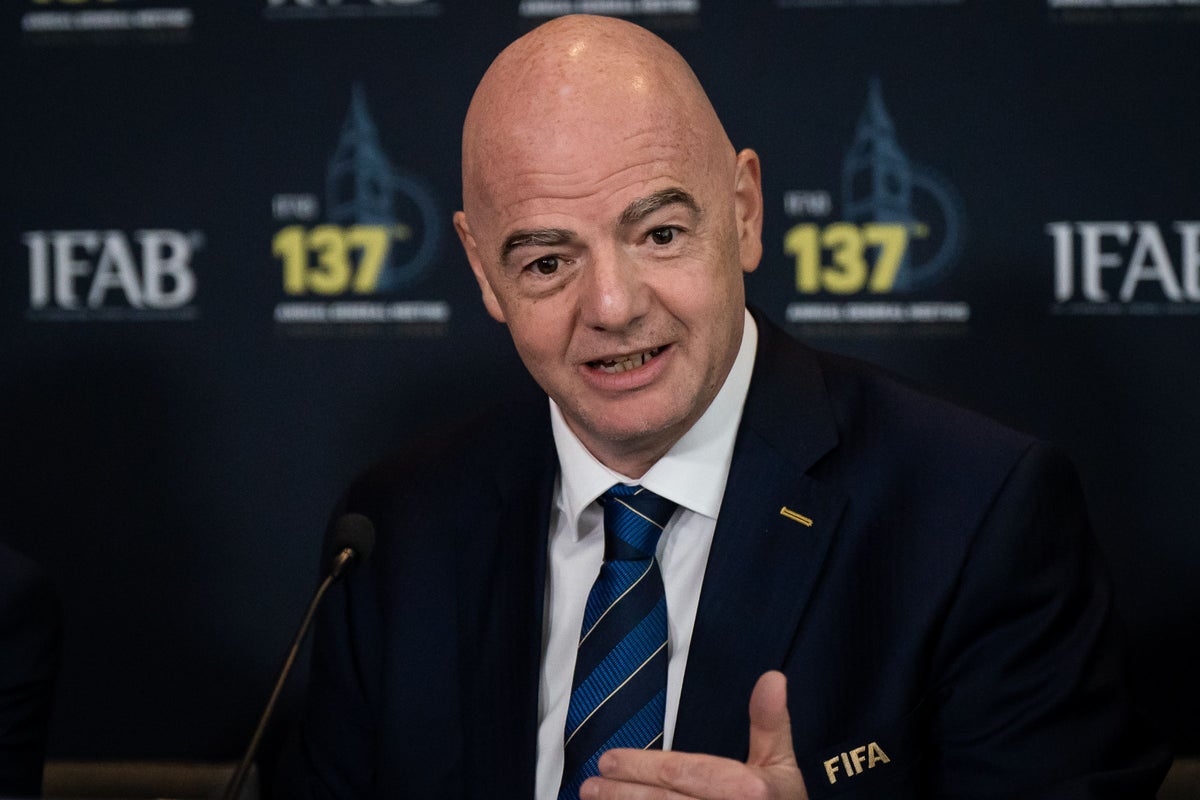 Fifa It is accused of not consulting the professional leagues on plans for the 2026 World Cup and the new 32-team Clubs World Cup.
World Leagues Forum, which includes Premier League Among its members, it is considering "appropriate next steps" to tackle what it sees as the detrimental impact of FIFA's proposals on its competitions and player well-being.
The new Club World Cup, which will start in 2025, was first announced by the president of FIFA. Gianni Infantino On the eve of the World Cup final to be held in Qatar in December.
12 teams from Chelsea and Europe will take part. real Madrid – as winners Champions League in the last two seasons – to qualify under the access criteria approved by the FIFA Council on Tuesday.
The 2026 World Cup – expanded to 48 teams and will feature 104 matches after the FIFA Council approved the four-team group format – worries leagues as well, although football's world governing body says it will fill the same 56 days. 'footprint' as in previous summer tournaments in 2010, 2014 and 2018.
"Despite multiple requests, FIFA has not consulted with the World Leagues Forum, which represents the foundations of professional football and organizes the vast majority of professional competitions globally, or any of its member leagues on recent international match schedule decisions," WLF said in a statement.
"Fifa's decisions, including the expansion of the 2026 World Cup and new versions of the Clubs World Cup, further crowd an already overloaded schedule and do not take into account the impact this has on domestic league competitiveness and player well-being.
"The WLF and its member leagues will now analyze FIFA's decisions and decide on the next most appropriate steps.
"Leagues remain prepared to work constructively with FIFA and all confederations on decisions taken on the match schedule and other matters of interest to local leagues, players and fans."
Leagues are concerned about the pressure exerted by the new and expanded FIFA and UEFA international club competitions in the calendar space for their local competitions and the impact on the quality of their products if players continue to be pushed further.
FIFA was contacted for comment.
The FIFA Council also approved the creation of a new player welfare task force earlier this week that will review the implementation of the mandatory 'off-season' rest period, assess the ideal spacing between matches and potentially mandate a week off.