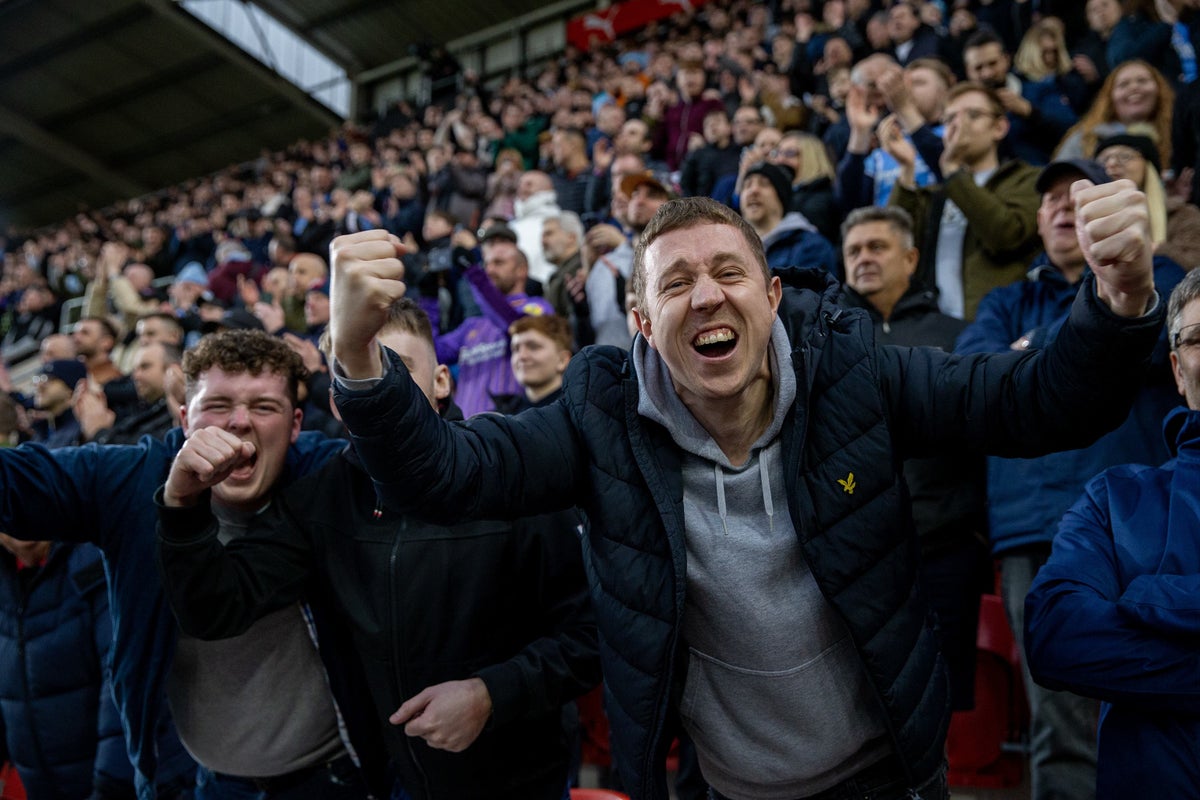 Plans for independent editing English One fan chief said football represents a potential "new beginning" for the sport.
A State The White Paper, published on Thursday, confirms that a regulator, backed by legal mandates, will be set up to issue licenses to professional clubs in the UK.
Clubs will only be licensed if they meet the criteria of financial sustainability, owner eligibility, fan participation and willingness to participate in approved competitions only.
Kevin Miles, CEO of the Football Fans' Association, said the changes were crucial, considering that football has failed to demonstrate its ability to self-regulate.
"I've been involved with fan representation for over a quarter of a century, and during that time I've seen governments hold football authorities accountable many times for inadequacies in their governance," he said.
"Every time they told the football authorities 'you have to act together in terms of management' and the football authorities said 'yes, of course we will, we will do it'.
"When the pressure is removed and the review is withdrawn, they go back to normal and go back to the font. Finally the Government said 'you've got a chance, we're going to get the independent editing of the game now'. I think it's a much healthier form of government.
"If you don't have football clubs that make their own rules they want to abide by and set their own assignments, then having this independently regulated market is potentially a new start here."
The White Paper comes in response to a fan-led football review that included Miles, who was part of the review panel that published his recommendations in November 2021.
Clubs will be subject to further financial scrutiny, the Government promises to strengthen testing on new owners and managers, and enforce fan veto powers by clubs. Football Federation will be supported by the regulator.
The regulator will also have targeted powers to intervene should football fail to agree on a new financial distribution agreement.
"It's an understandable instinct to say that football should be self-regulating, and it takes bitter experience to prove that football authorities can't," added Miles.
"It's not because they're bad people – the rules are set by the club owners. Club owners haven't proven willing to impose rules that require a high standard of management because doing so is not in their immediate, short-term financial interests.
"Football is too important to be managed on that basis."
Human rights research and advocacy group FairSquare says the Government has missed a chance to address what it sees as arguably the biggest threat to the financial sustainability of the British game: clubs' state ownership.
"State ownership poses an unprecedented threat to the English game and to European football more broadly, and this White Paper leaves English football open to the worst kind of manipulation," the group said.
Football reform group Fair Game gave the White Paper a scorecard ranging from A* for financial regulation to F for equality, diversity and inclusion, and set to not be part of the regulator's mandate.
Niall Couper, CEO of Fair Game, said: "There is much to welcome in the White Paper – stronger rules on financial regulation, the introduction of a corporate governance law for the first time, and the preservation of a club's legacy.
"While there are many positive points in the document, as our scorecard reveals, there are a few issues that need to be resolved – particularly the financial flow and whether the regulator will have the tooth it needs.
"However, for the first time, we now have a way to bring about meaningful change. To change our game for the better, we need political will to strengthen proposals, establish a solid legislative calendar, and get this White Paper through the parliamentary process."