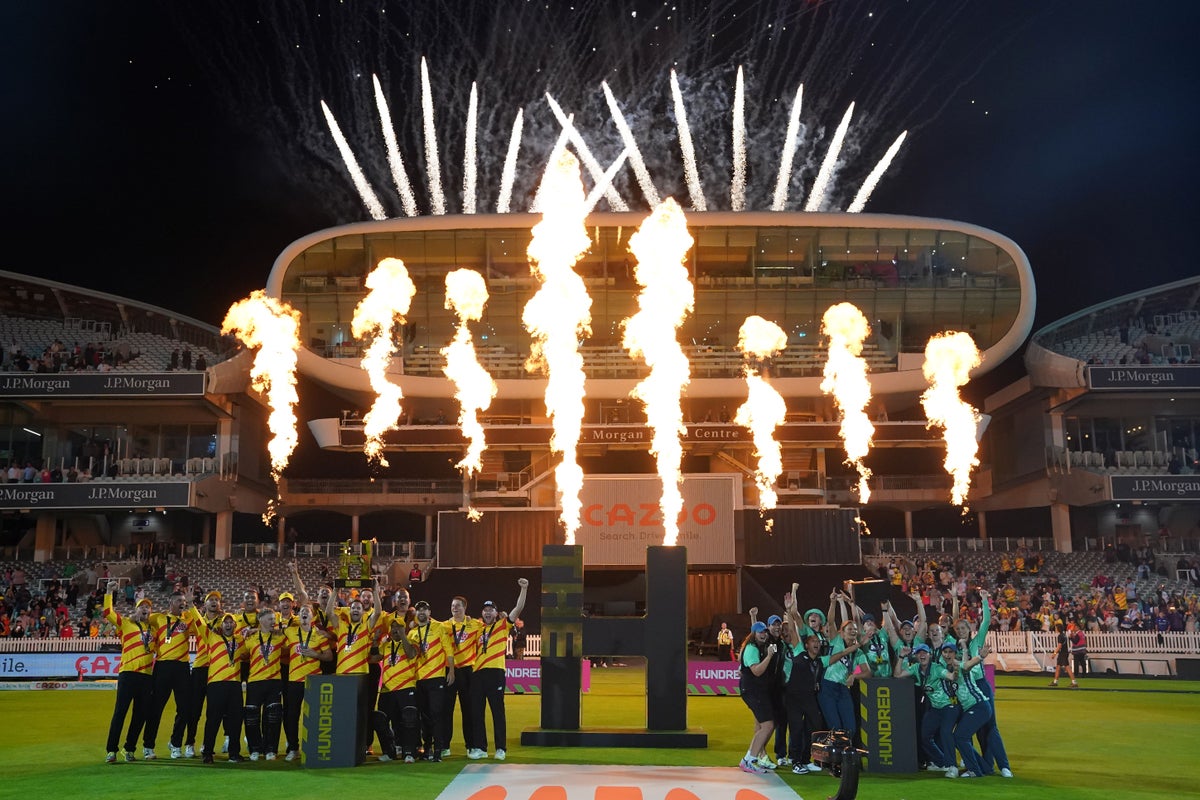 Richard Gould predicted "a very long and successful future for The Hundred," despite the imminent departure of one of The Hundred's masterminds. England And Wales Cricket Panel.
Even before it debuted on the local calendar two years ago, the 100-ball competition has polarized views, while its position at the peak of summer – season three running August 1–27 – has sparked intense debate.
Last month's reports claimed AMB The Hundred was still only available to review in the UK, and an alternative was the two-part T20 format, which included promotion and relegation.
Further scrutiny of its long-term future came on Tuesday after Sanjay Patel, who led The Hundred's formation and is its managing director, announced that he will leave the ECB at the end of the 2023 competition.
After paying tribute to Patel, ECB CEO Gould said: "There is no doubt that The Hundred has been successful in helping cricket reach new audiences, generating substantial revenues and moving the game forward.
"He plays an important role in our game and I look forward to a very long and successful future for The Hundred."
Gould and ECB chairman Richard Thompson They were prominent critics when The Hundred first came to the fore during their time in Surrey, but the duo reversed that stance in their new location.
Given the ECB's broadcast partnership with one of the tournament's biggest champions, Sky, until 2028, and the BBC's free-streaming arrangement covering at least the next two, it's unlikely that any major changes will be made in The Hundred in the short term. versions.
While the increased visibility the women's game enjoyed over the first few seasons is regularly highlighted as an unconditional success, there is evidence that the planning, marketing and ticket pricing has helped attract new fans and a wider demographic to cricket grounds.
A report from Worcestershire chairman Fanos Hira, a chartered accountant, cites a loss of £9m in the first two seasons, but the ECB argues it's a £11.8m profit.
Patel, who first joined the ECB in 2015, said, "I will miss this work and the people so much, but I believe it will be the right time for me to seek out a new adventure once we wrap up the third season of The Hundred. "
[pub1]