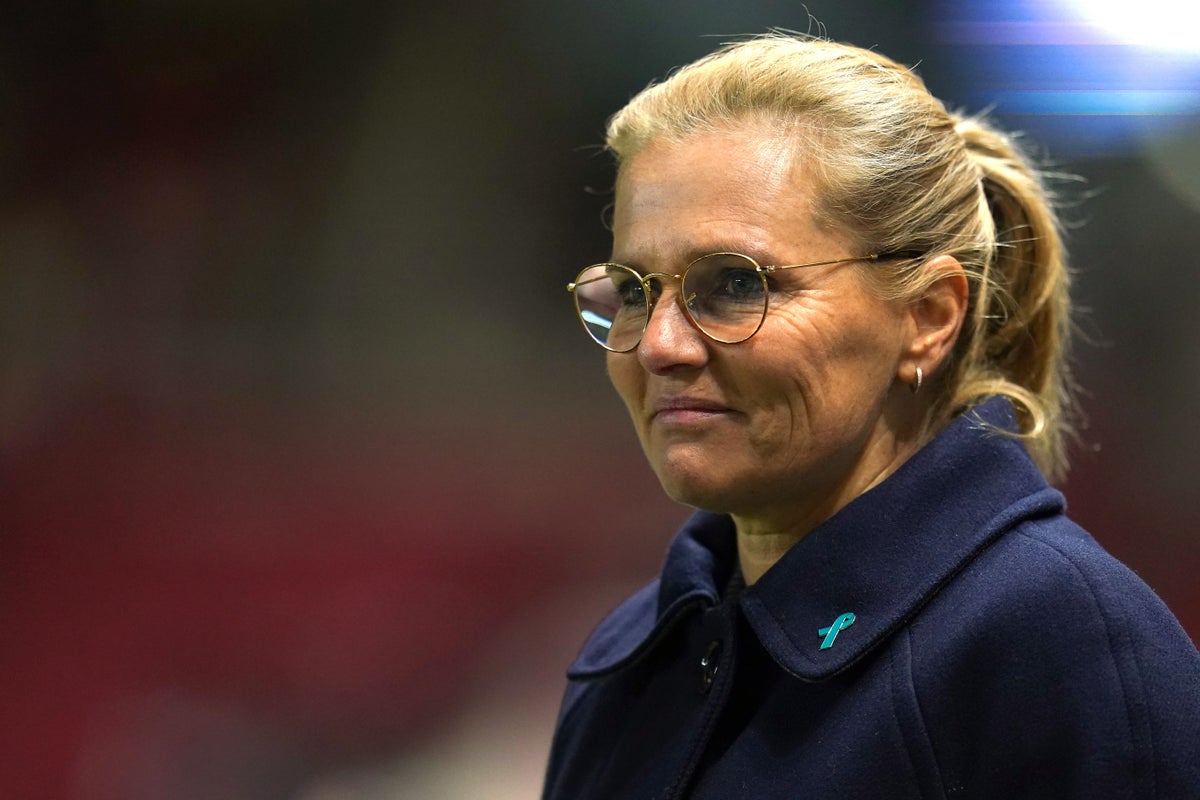 Sarina WiegmanHe focuses on improving England, not his long unbeaten streak under his direction.
The Lionesses, guided by Wiegman to their European Championship victory last summer, will play the 30th match of their mandate in the next round, where they face Brazil at Wembley in April.
England have yet to lose since taking office in September 2021 and have won the trophy 25 times, including three fixtures in this month's Arnold Clark Cup, on their way to retaining the trophy.
Following beat Belgium 6-1 At Ashton Gate, where this campaign ended on Wednesday, the England boss was asked if he was talking about losing with an undefeated streak and players.
And Wiegman, the side heading towards the Summer World Cup in Australia and New Zealand, said: "I'm not talking about this record at all.
"You keep the data up to date very well, so it's 'OK, this is where we come from' and of course it's really nice.
"You want to win every game – that's the standard for this team. We don't want to win the game because (unbeaten) 29. Of course it's great – so let's play 200 games and win them all. But that's not what we're focusing on.
"We've focused on our style of play and how we can improve that in all parts of the game, on and off the ball, in transitions, and we're always talking about that, to create chances. to win the next game as high as possible."
Needing only a draw against Belgium to complete a successful Arnold Clark Cup defense after beating South Korea 4-0 and Italy 2-1, England took the lead in Bristol with Chloe Kelly's 12th minute finish and went out of the way. He just doubled his advantage. A header from Captain Leah Williamson.
Kelly, who was the winner's striker in the Euro final last summer, scored again in the 50th minute, taking the Golden Boot of the tournament.
Julie Biesmans' own goal made the score 4-0 and Lucy Bronze and Williamson added late efforts on both sides of a good shot from Belgian substitute Elena Dhont.
England goalkeeper Mary Earps looked pretty disappointed after Dhont's goal, and Wiegman said: "The standard is really high and you don't want to concede a goal and he's the goalkeeper, so he really doesn't. We wouldn't want that as a team and he doesn't want that either, so obviously he wasn't happy with that goal.
"But sometimes… you can always say 'what could we have done better' but I think that was a pretty good action from Dhont too. Yeah we should have blocked the shot, you can say all that but I think it was pretty good action."