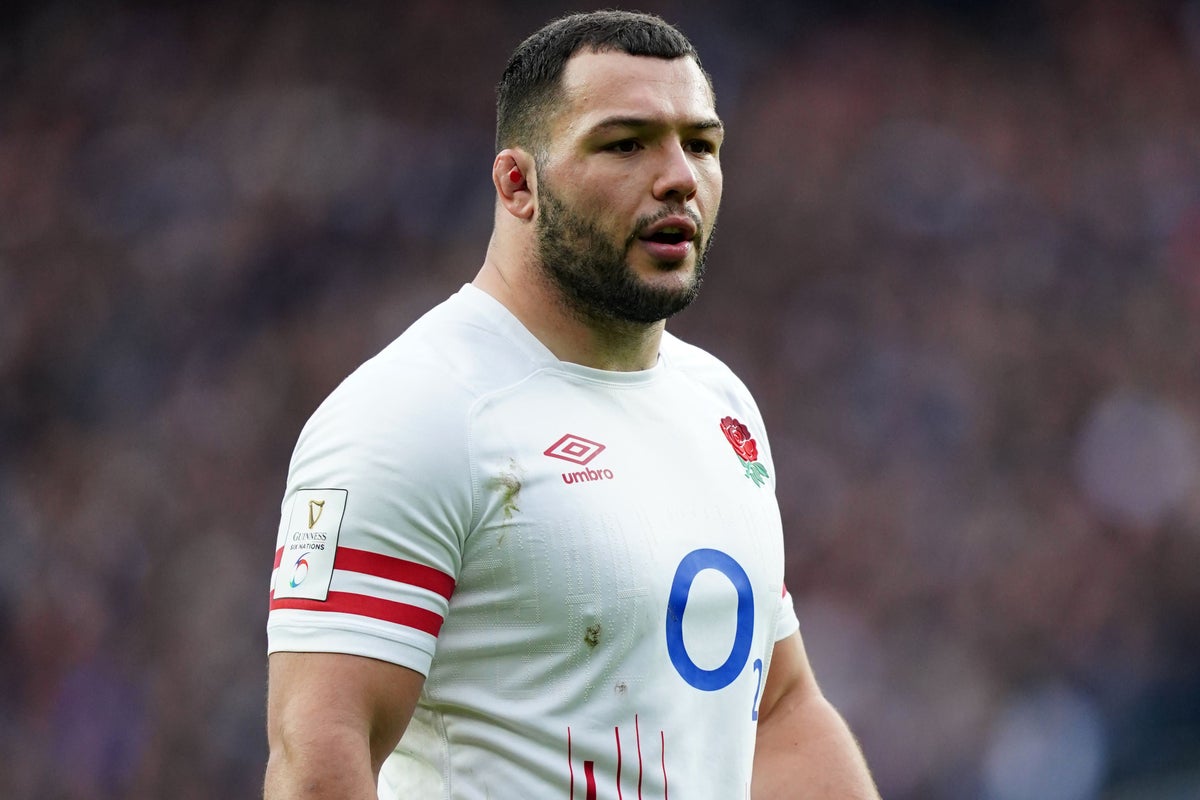 Ellis Genge viewing the last two rounds of Guinness Six Nations As the ultimate barometer of progress so far in Steve Borthwick's era England rebuild.
England still have a chance to claim the title, but to stay on the hunt they must knock down two of the best sides in the world, starting with France at Twickenham on Saturday, before facing Ireland a week later in Dublin.
As Borthwick continues to repair the damage done in the last year of the Eddie Jones era, the sport's toughest challenge is tackled.
A promising start saw Scotland narrowly defeat followed by decisive wins against Italy and Wales, but Genge knows the level of competition is about to rise.
"We have the second and first top teams and that goes in order," said the Bristol supporter.
"If you beat second best, you're probably licking your lips to get stuck with the number one side. A great opportunity to see where we are.
"The standings say we are sixth in the world. We are going through a restructuring process. We are trying to lay some foundations for the future.
"Actually, we were pretty stable. Losing to Scotland in the first game and having the opportunity to win a Grand Slam that was taken away from us was frankly heartbreaking, but then you have to reevaluate and find new goals.
"The first game had the opportunity to build on it and finally you see where you are. It's all about stepping forward.
"It may sound scary, but that's the truth, that's where you are when you don't need to hit rock bottom but can't perform as well as you can.
"You want answers, you want to know why, you try hard and suddenly you start to see a slight change in behavior, performance and outcome. That's what we're after."
France are the lucky favorites to secure their first Six Nations win at Twickenham since 2005, but Genge is wary of using the nothing to lose mentality against the Grand Slam champions.
"Sometimes a free kick is not the best way. Sometimes this psychology of the underdog can inflate teams," he said.
"I've been through quite a lot in my rugby career as a whole – that poor psychology, being up and down in the standings and whatever happens at the club level, it's also being countered at the international level.
"This is nothing new to me and I think kids are good at this kind of thing. Everyone understands where we're at.
"I don't think France is going to get into a game thinking England is crap, I would like to think about that though. In that sense, I think we have some respect.
"Likewise, we never enter a game thinking the other team is a piece of cake. There have been so many shocking results lately, not just in rugby, but in every branch of sport. You can't just take things for granted.
"France is a great side, momentum is very important to them. I think they're going to scratch their heads about how we can stop them."