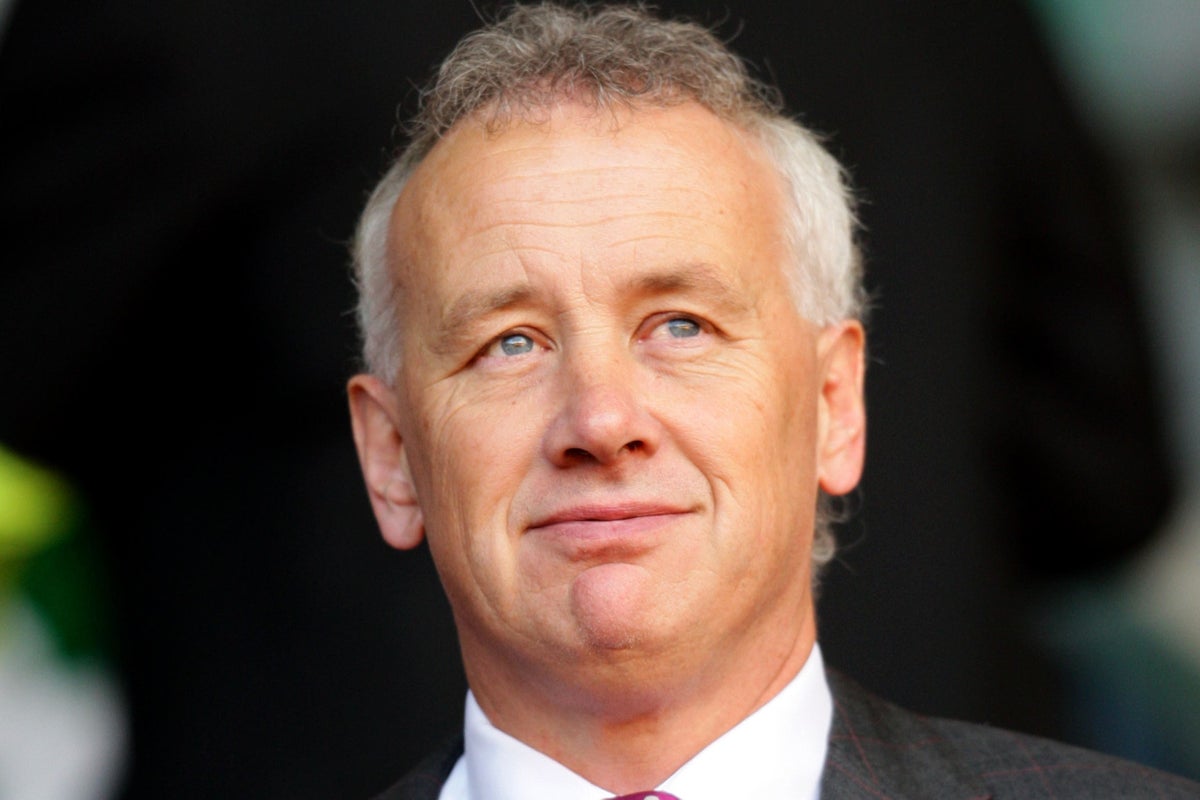 English chair Rick Parry believes in his organization's plan to reform its cash flow Premier League The bottom of the pyramid is the healthiest solution for the whole game – including the top flight.
The EFL is negotiating with the Premier League and Football Association on the so-called 'New Deal for Football' covering financial flows, cost control measures, player development and the local football calendar.
The EFL has proposed a financial distribution model that it says will cut the gap between the Premier League and the Championship in half. Parry describes the current gap as a "cliff edge" that has prompted second-tier clubs to go bankrupt.
The EFL proposes a 75 to 25 split of collected broadcasting revenues between the Premier League and the EFL, an end to parachute payments, and a two-to-one merit-based pay system in the Premier League and Championship. Currently, the Premier League's top team receives 1.6 times more merit-based pay than the lowest team in the league.
Under the current centralized receipt distribution system in 2018-19, the EFL said there was a £88m gap between top-flight bottom club Huddersfield and Championship top side Norwich – £96m compared to £8m. According to the model he proposes, this difference will be reduced to £42m.
The Government White Paper on football governance, originally scheduled for release last summer, is expected to finally be released on Thursday.
It is expected to support a recommendation in a 2021 fan-led review for an independent football regulator.
The fan-led review called for that regulator to be given backstop powers to impose a distribution deal on football if the game officials themselves were unable to reach an agreement.
Parry said: "In an ideal world, we would prefer that the regulator have reverse stopping powers, if that is the case, we would prefer them to have 'front stop' powers. We prefer them to be proactive rather than stepping back in agenda setting.
"A holdback is definitely better than nothing, but we still don't want to sit back and wait, because who knows how long it will take for a regulator to actually kick in?
"We hope the progress will be pretty fast. It hasn't been very fast so far, so we're looking at 2024, 2025 before the regulator takes effect.
"If we can, we would prefer to reach a solution within football before that date. We are definitely ready to negotiate and make a difference in football."
Parry believes the EFL's proposals will really benefit the Premier League, both "reducing the risk" of top-flight clubs in the event of relegation, and avoiding the case of the same clubs – backed by parachute payouts – coming back each season.
"If Premier League clubs could look a little further from next season, they would see that our plan would increase the value of all teams not in the top six because relegation would not be a disaster anymore." .
"You would make fun of them. But we also realize that it will always be difficult to convince 14 clubs. The gap between the two leagues is so wide now that it's not just a tinkerer. It's a proper rethinking of the distribution and it's challenging.
"We're moving towards a location where there will be only three yo-yo clubs, not too far away. So this isn't a beggar's bowl – we think it's unhealthy from a Premier League standpoint. Just from a commercial standpoint, we think the Premier League needs a variety of clubs with ups and downs."
A study at Sheffield Hallam University found that in the seasons between 2017 and 2021, clubs that received a parachute payment were three times more likely to be promoted than clubs that did not. A similar study from 2006 to 2017 found that these clubs were only twice as likely.
Parry believes cost control measures and a regulator operating a club licensing system can work hand in hand to make the game more sustainable, and as part of the discussion, he said the EFL is looking at how the Carabao Cup could change as calendar pressure rises. More games will take place in European competitions from 2024.
"We are ready to consider almost any possibility (with regard to the Carabao Cup)," said Parry.
"We understand that the calendar, the development of young players and the redistribution need to go together. These are all parts of a better future framework for clubs. I wish we could keep going and do it at a faster pace."