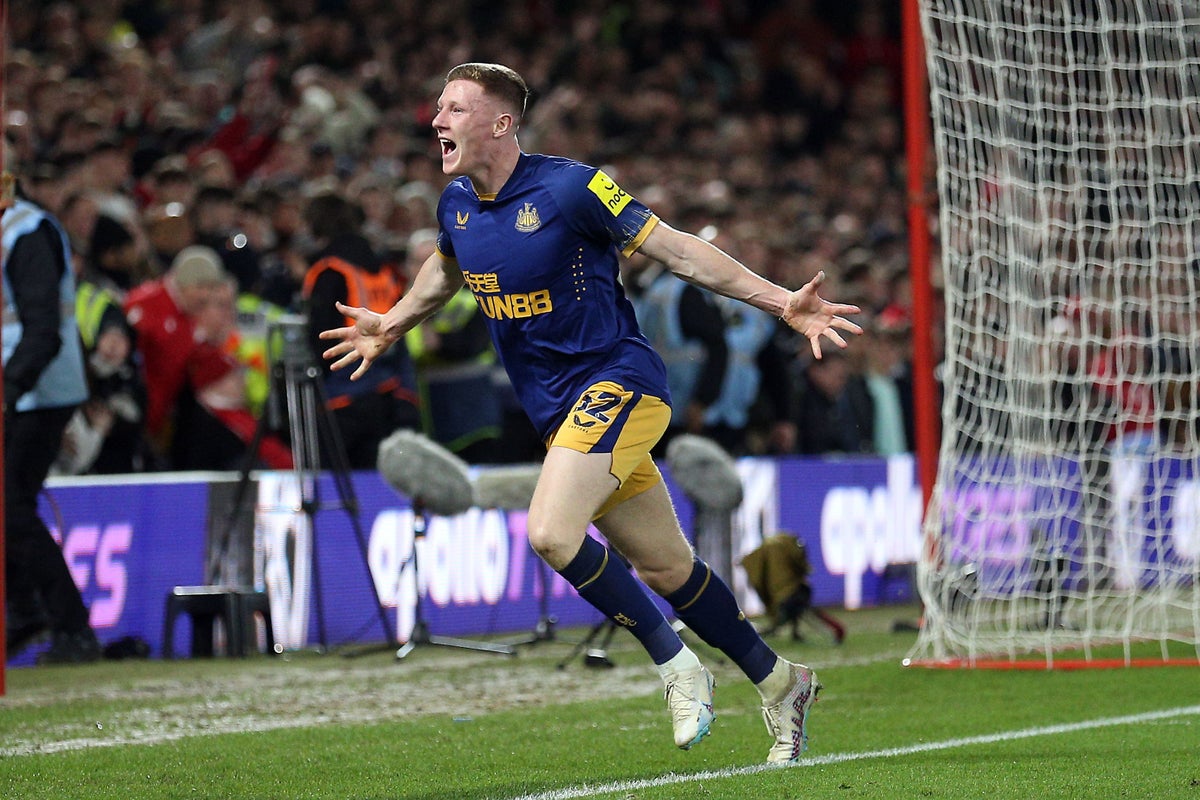 Newcastle boss Eddie Howe He wouldn't hesitate to give "big game player" Elliot Anderson a second chance to make a name for himself with his end-of-season prowess.
The 20-year-old midfielder wrapped up a highly successful loan period 12 months ago. Bristol Rovers In a stylish way to score the critical final goal in a 7-0 game on the last day of relegated Scunthorpe to lead them to automatic promotion to belong to Northampton from Sky Bet League Two.
By Monday evening, he could find himself playing a key role. magpies Attempt to seal Champions League qualifiers against Leicester battling midfielder friend Joe Willock hamstring injury nursing and Sean Longstaff trying to come back from a foot problem.
When asked if Anderson was ready, head coach Howe said: "It's okay. He would have played more this season if it weren't for the form of the players around him, I have no doubt about it.
"The midfielders have been doing very, very well as a team this year. You look at every single one of the midfielders and you tell them they're our best performers, so Elliot, we believe him, it's just been the strength of the group.
"I think he showed that on loan last year – it was a great experience for him – he showed he's a great player. When they needed him, Bristol Rovers stood up and made the difference and yes there could be a chance to do it again."
Anderson returned to Tyneside after his spell at Bristol and forced his way into first-team official despite having to be patient.
Of his 25 games to date, 21 have come from the bench, and his only Premier League match against Liverpool in February ended after just 24 minutes, with goalkeeper Martin Dubravka replaced after Nick Pope was sacked.
Howe said: "I would say he would see himself as a first-team player now, as well as being a fully integrated member of the A-team roster. He trained consistently throughout the season.
"It's very difficult for young people who don't play regularly when the team is consistently winning and performing well and they have to wait for their chances.
"A young player who is now eager to play, he can control his emotions very well. I believe he has added elements to his game and improved certain parts of his game that need improvement.
"I would say he is ready. He is versatile – he has proven that against Brighton. He came in from the right of midfield. He was used mainly as a left winger by me and he is very talented, so we believe in him."
[pub1]