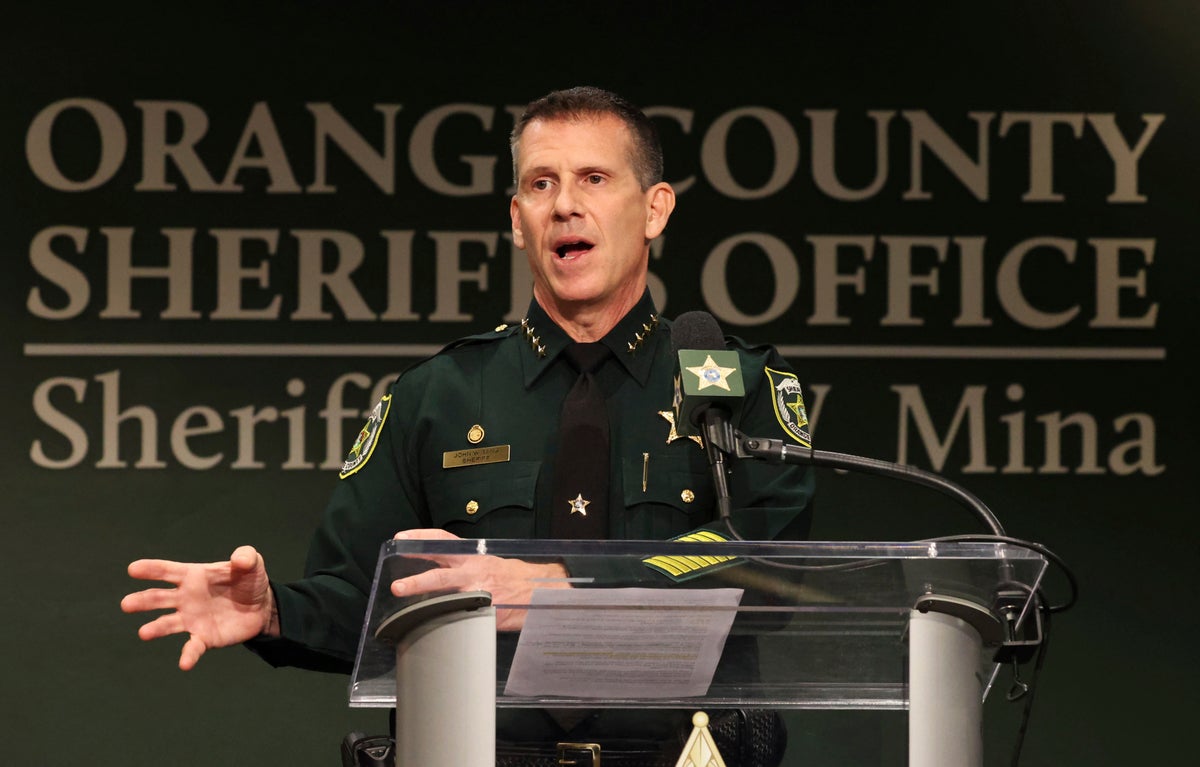 A Florida TV reporter shot dead while covering up an earlier murder in Pine Hills, Orlandoon Wednesday afternoon has been named by his employer as Dylan Lyons.
The 24-year-old journalist was killed when the suspected gunman — who was later arrested, charged with murder and named as Keith Melvin Moses, 19 — returned to the scene of the earlier killing and fired into the Spectrum News 13 car, killing Lyons and leaving photographer Jesse Walden with serious injuries.
The suspect then entered a nearby house and shot a mother and daughter, killing the nine-year-old and leaving the parent injured.
"I want to acknowledge what a terrible day this has been for our community and our media partners," Orange County Sheriff John Mina said during a news conference Wednesday night.
Celeste Springer, a colleague of Lyons, bravely spoke on air just hours after the tragedy, saying: "This is extremely devastating for all of us. But I am proud to have such an amazing team backing us all up.
"Please, please say a prayer tonight for our associate who is in critical condition. And while you're at it, say a prayer for every victim of gun violence."
Spectrum News itself issued a statement which read: "We are deeply saddened by the loss of our colleague and the other lives senselessly taken today.
"Our thoughts go out to our employee's family, friends and co-workers during this very difficult time. We are still hopeful that our other colleague who was injured will make a full recovery.
"This is a terrible tragedy for the Orlando community."
IN a poignant tribute to Lyonexplained to his Spectrum News colleagues that he had been born in Philadelphia, Pennsylvania, but had moved to the Sunshine State to study at the University of Central Florida, and began his media career in Gainesville after graduation.
"He took his job very seriously," recalled his friend Josh Miller, a sports reporter with the network.
"He loved his career. He loved what he did. He loved the community, telling stories about people, reporting on the news, and he was just passionate about what he did.
"When he was out of the news station, he still talked about how much he wanted to succeed at his job, and talked about how much he loved Orlando."
Dylan Lyons had already received an award from the Florida Association of Broadcast Journalists and was a finalist for another, his obituary.