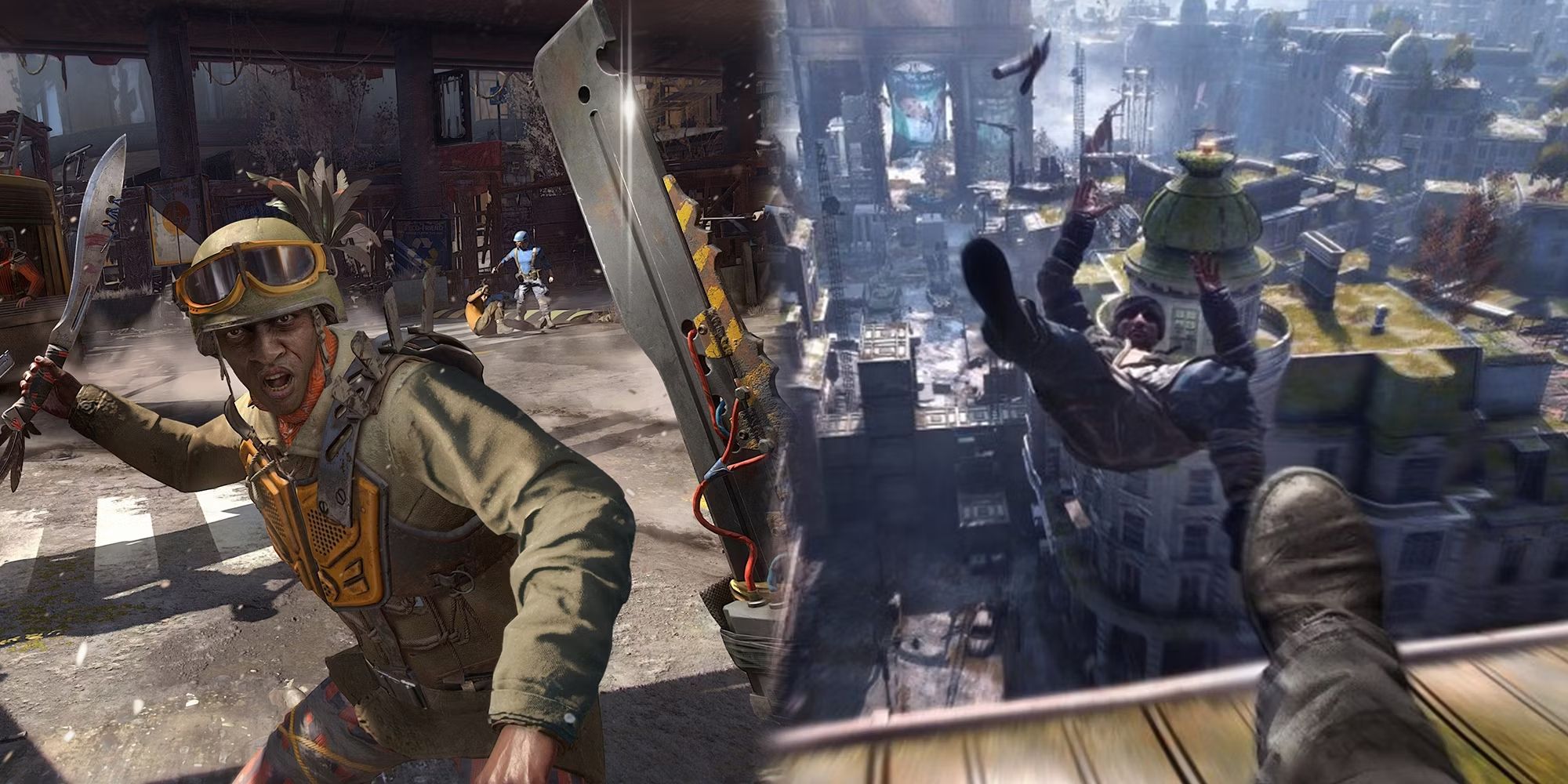 Dying Light 2: Stay Human will receive a major update on April 20 that will introduce a new gear transmog system and a number of major changes to combat, according to a statement from Techland. A short teaser trailer was also released for the next story DLC coming later this year.
During the Future Games Show event, Dying Light franchise director Tymon Smektala talked about the next free update for Dying Light 2, confirming that it will bring new gear transmog options and major changes to the combat system. He also stated that additional support for mods and maps will be coming later this year, saying, "Our next big update to the game will include major improvements to our combat system that will be even more brutal, physical and rewarding for our players. "
RELATED: Dying Light 2: Save Lovan or detonate the bomb endings explained.
In addition to new moderator tools and revamped combat, Tymon assured players that they won't have to worry about choosing between fighting styles as the update brings with it new gameplay features and improvements. "In addition to adding new gameplay features and improvements, players will no longer have to worry about choosing between style or stats with our new gear transmog system," Tymon said.
While no further details have been given yet, the follow-up story expansion has received two concept images that give survivors an early look at a new arc for the game's post-apocalyptic world.
Dying Light 2 is best known for its in-depth parkour system, which allows players to travel through the game's vast open world to meet allies, destroy zombies, and collect items. The upcoming update could be exciting for the loyal player base as more gear transmog options and enhancements appear to lighten their hands during combat. Techland has been providing a steady stream of updates since the game's launch, and the next free update could be the most important post-launch support.
The two DLC concept arts presented by Techland aim to expand the game's world with new locations such as plant-strewn streets and an asylum. The studio seems to be taking a different approach, unlike the Bloody Ties expansion, which just added an arena mode for intense battles.
FURTHER: TMNT: The Last Ronin Graphic Novel is being adapted into an RPG