It's been a long time since we've been together first heard of Digman!the Comedy Central animated series produced and written by SNL and Brooklyn Nine-Nine alum Andy Samberg. We knew the series would arrive later this month, but today the network decided to let us share an exclusive trailer that gives viewers a glimpse of what they can expect from the show. Digman! takes place in a universe where the popularity of archaeologists is unprecedented.
A new exclusive trailer, which Samberg also shared on her Lonely Island social media accounts, kicks things off. Indiana Jones The vibes we all know we can expect, but then he turns the story on its head with unexpected curses from ancient tombs that are hideous or simply unimaginable. trailer for Digman! also has a subtle satirical element: it takes on the blockbuster trend of picking popular songs and using them in trailers with quieter songs. The Digman! team decided to go with "All Star". Breaking the mouthits cover sounds very strange and funny.
Rip Digman's time to shine again
Also, the trailer also shows that although Digman! The universe, archaeologists are very famous for, depends on the luck of its leader Rip Digman (Samberg). still– Ten years after being fired from the Smithsonian. However, he feels that his popularity may change after he embarks on an adventure with a young archaeologist… and of course with Sneardly Toothbottom.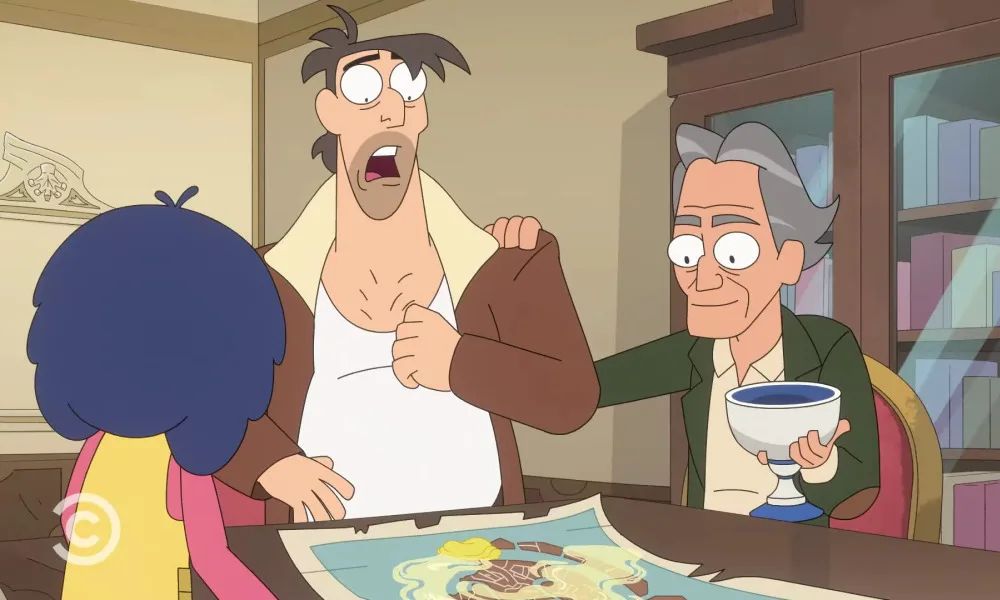 RELATIONSHIP: Daniel Radcliffe, Maya Rudolph, and Edgar Wright star in Andy Samberg's "Digman!"
Digman! Co-created by Samberg and Neil Campbellpreviously wrote and produced Brooklyn Nine-Nine and Comedy Explosion! Blast! So, the duo has a lot of experience working together. The trailer suggests that the animated series will be heavy with references to adventure films and won't shy away from the potential. horror stories and images. So Comedy Central is the best.
Digman! It has a stellar voice cast
Apart from Samberg, the cast Digman! features are also available Mitra Jouhari (Three points Debra), Tim Robinson (I think you should go), Dale Soules (Orange is the new black), Guzkhan (Our flag represents death), Melissa Fumero (Brooklyn Nine-Nine), and Tim Meadows (The Goldbergs). The series will also feature a star-studded parade of guest voice actors Harvey Gillen, Kirby Howell-Baptiste, Jane Lynch, Kyle Mooney, Daniel Radcliffe, Maya Rudolphand Edgar Wright.
Comedy Central premieres Digman! on March 22. You can watch the exclusive trailer below: