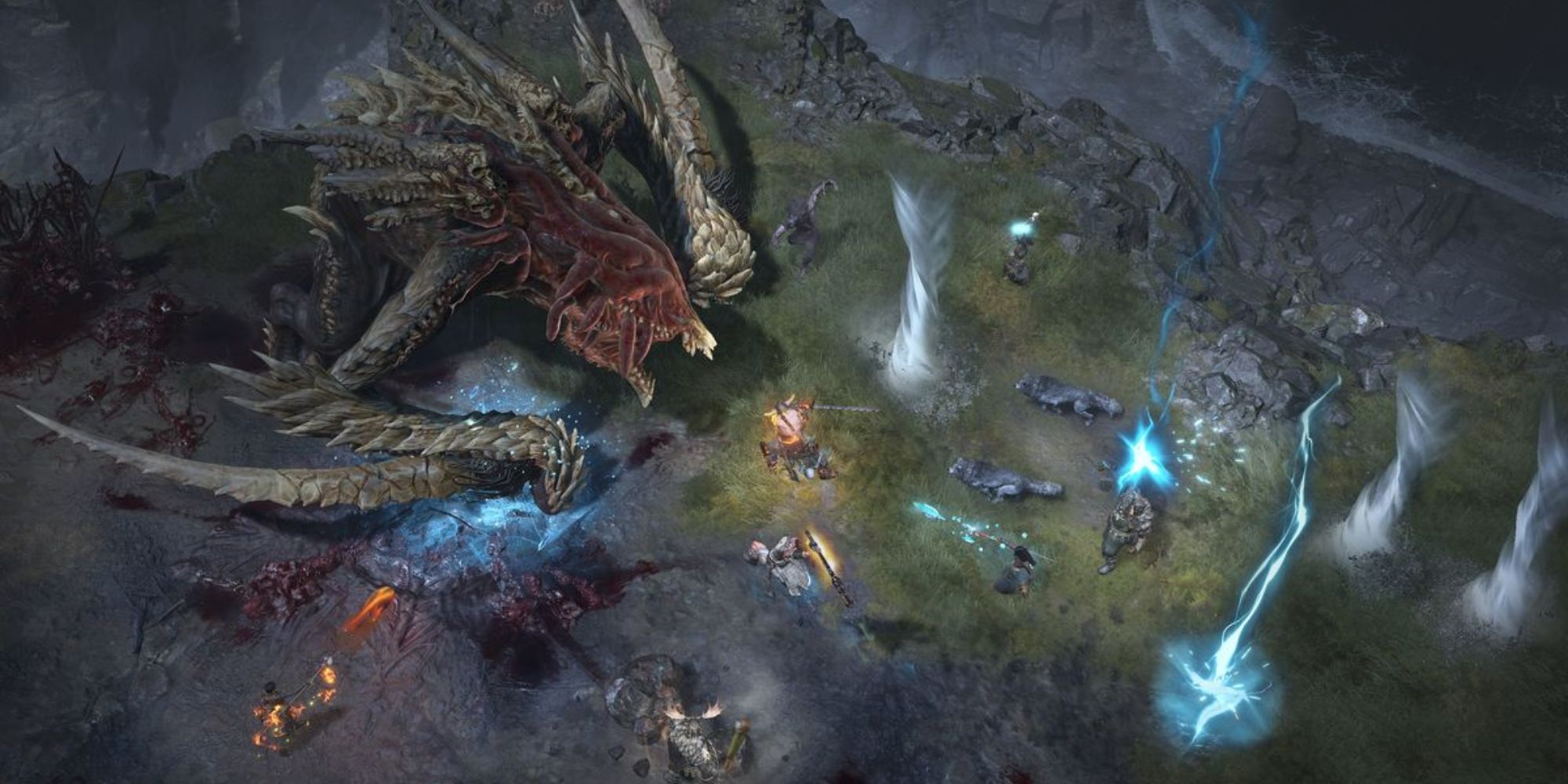 Diablo 4 The PezRadar community manager provided an update (via Blizzard Forums) about long queues and random server outages during early access, saying that the team is actively working to fix all of these issues.
The Diablo 4 Early Access Beta launched yesterday, March 17th, and is scheduled to launch on March 20th at 3:00 PM ET. However, many players are now unable to enter beta version, and most login screens indicate that players must wait at least two hours before they can join the game. Also, if the player logs out, the timer will be reset.
RELATED: Diablo 4 confirms Nvidia DLSS 3 support in new trailer
Because of this, PezRadar's first recommendation is for players to stay in line to make sure their timer doesn't reset. Currently, the team is working manually to control the speed at which players log into the game until a full fix for the disconnection issue is available, and PezRader promises that queue times will be significantly reduced once the issue is resolved.
List of known issues that players face has already been published, and additional challenges have been highlighted in addition to the queuing dilemma. These include in-game voice chat not working properly for some players, various performance issues, buttons not leading to the correct menu, and cutscenes causing character shadows to crash if not skipped. The post also assures players that more spoken languages ​​besides English will be available when the game launches on June 6 this year.
In the next post the queue update statement details four issues that the team is currently prioritizing, tracking, and working on: players unable to join a party while playing, players getting messages saying their party doesn't exist, rubber banding when switching between zones, as well as high RAM and GPU usage on certain hardware.
Rubberbanding is an effect that occurs in online video games due to high latency or bing, causing games to lag noticeably. When there is a delay, a moving object, such as a character model, appears to jump from one place to another, as if teleported or being shot with a rubber band.
The team will provide further updates on the situation on the forums tonight and tomorrow morning.
FURTHER: The developers of Diablo 4 have no plans to release Xbox Game Pass