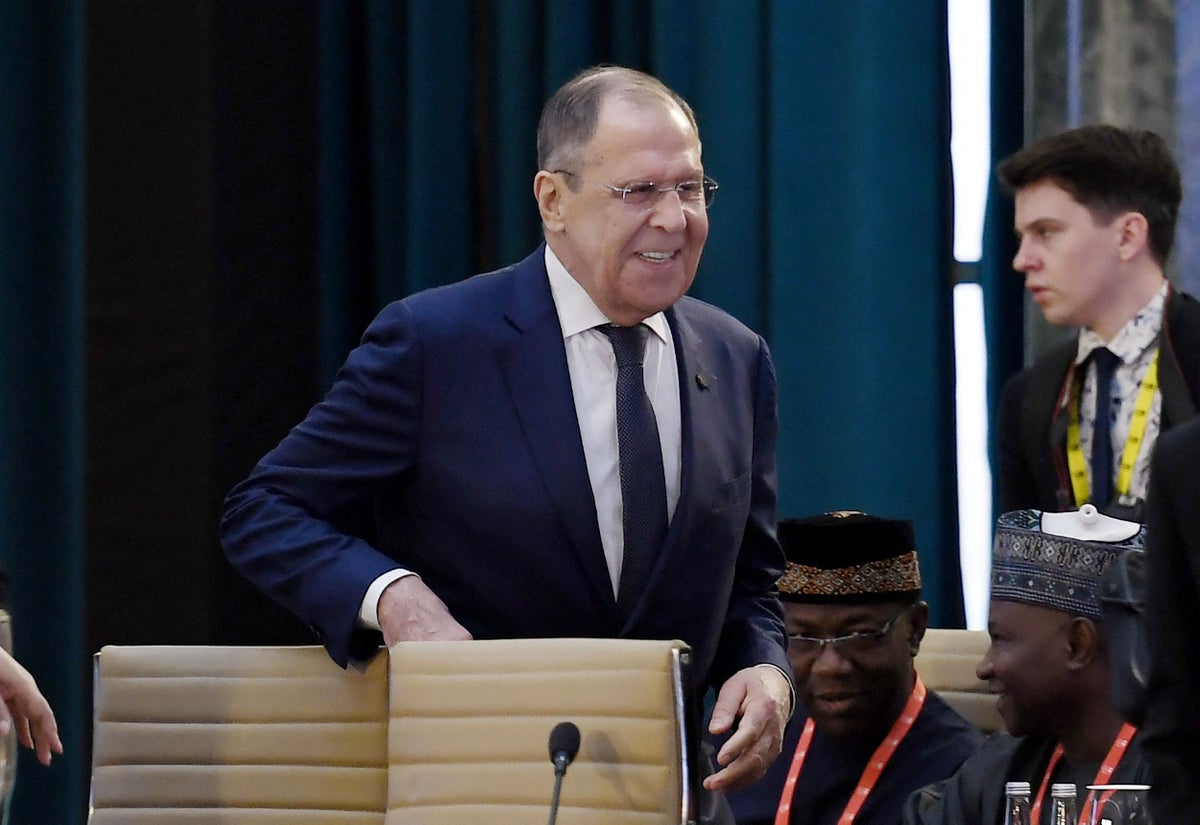 Russialong-standing Minister of Foreign Affairs Sergei Lavrov drew open laughter from the audience at an international conference in India after he falsely claimed his homeland was a victim of Ukrainian aggression.
Mr. Lavrov answered a question from the audience at the Raisina Dialogue 2023 series in New Delhiwhen the 72-year-old made the statement.
"How has the war affected Russia's energy strategy, and will it mark a privilege vis-à-vis Asia? And if it does, how will India fit into it?" asked someone in the audience.
"You know, the war that we're trying to stop, that was launched against us, with the help of…" Mr. Lavrov beganbefore loud laughter cut through his statement.
"…The Ukrainian people, uh, of course, influenced…" Mr. Lavrov tried again with a straight face, video of the comments showed. The crowd can be heard laughing again, along with a groan of "Come on!" from one of its members. "… Russia's policy, including energy policy," Lavrov concludes.
"And the blunt way to describe what changed: we would no longer rely on any partners in the West. We would not allow them to blow up the pipelines again," he continued.
Contrary to his claim, Russian President Vladimir Putin launched an unprovoked attack on Ukraine on February 24 last year, in what he called a "special military operation" against the country.
"The responsibility for a possible continuation of the bloodshed will rest entirely on the conscience of the ruling regime of Ukraine," Putin said at the time.
India, which has close and historic defense and diplomatic ties with Russia, has become one of the major markets for Russian crude when it picked up discounted crudes while European nations imposed sanctions on Russian energy.
India and China are currently the biggest buyers of Russian crude since the G7 group of major economies imposed a price cap on Russian oil last year.
Mr Lavrov also tore into the US, saying Moscow "will not let the West blow up gas pipelines again," referring to the Kremlin's accusation that Western countries were responsible for the sabotage of the Nord Stream pipelines in September.
His response to the "double standards" of Western interventions in sovereign nations drew applause from the Delhi audience as well.
"Have you been interested in these years (in) what is happening in Iraq, what is happening in Afghanistan?" he asked his interviewer, Sunjoy Joshi, president of the Indian think tank, the Observer Research Foundation.
"(You) think the United States has the right to declare a threat to its national interests, anywhere on earth, as it did in Yugoslavia, in Iraq, in Libya, in Syria… and you don't ask them any questions?"