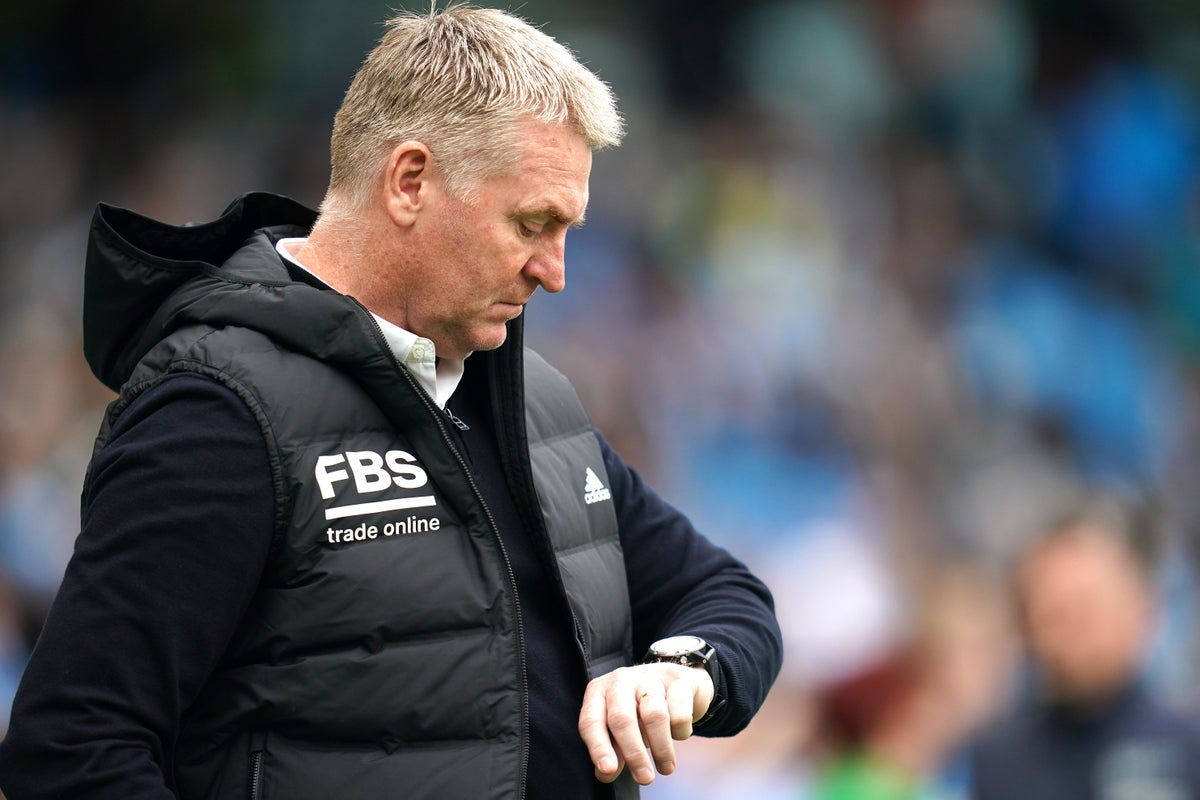 Boss Dean Smith confesses Leicester 'in the hall of last chance' in their bids to ensure Premier League survival
foxes go Newcastle Three points and two games left from safety on Monday.
Everton's 1-1 draw with the Wolves on Saturday means that whatever the outcome at St James' Park, the fight for survival will go to the last day.
The victory will put the Foxes out of the relegation zone and above the Toffees on goal difference, and Smith is aware of the enormity of the game.
"We're pretty much in the last room with a game against Newcastle," the Foxes said as they host West Ham on Sunday's final day.
"Disappointed and frustrated are the two words I can say. But we're running out of games to fix that, and players know it.
"When I came here for the last eight games, someone said to me, 'If you won the last game of the season at home (to survive), would you agree?' had he said. I probably would.
I hope we can get there but we need a performance and results against Newcastle.
"There are things we look at, there are things we do. When there's no pressure on the ball, don't push yourself up like we did in the first goal against Liverpool.
"There's a lot we've done in terms of video analytics in the classroom, and we've done some in the field as well.
"I've always told the players that there will be mistakes from both teams. People You will make mistakes and when you make this mistake, you need to get help from your teammate.
"We were probably not in a position to help each other as much as we wanted to."
The Magpies need a point to complete their Champions League qualifiers, while Leicester knows that two wins from their last two games will guarantee their survival and prevent a huge goal difference in Everton's favor.
Smith added: "It's just a big game. We know what happened in the end. I don't think anyone here is unaware of that, so we just focus on going out there and performing as well as we can."
[pub1]