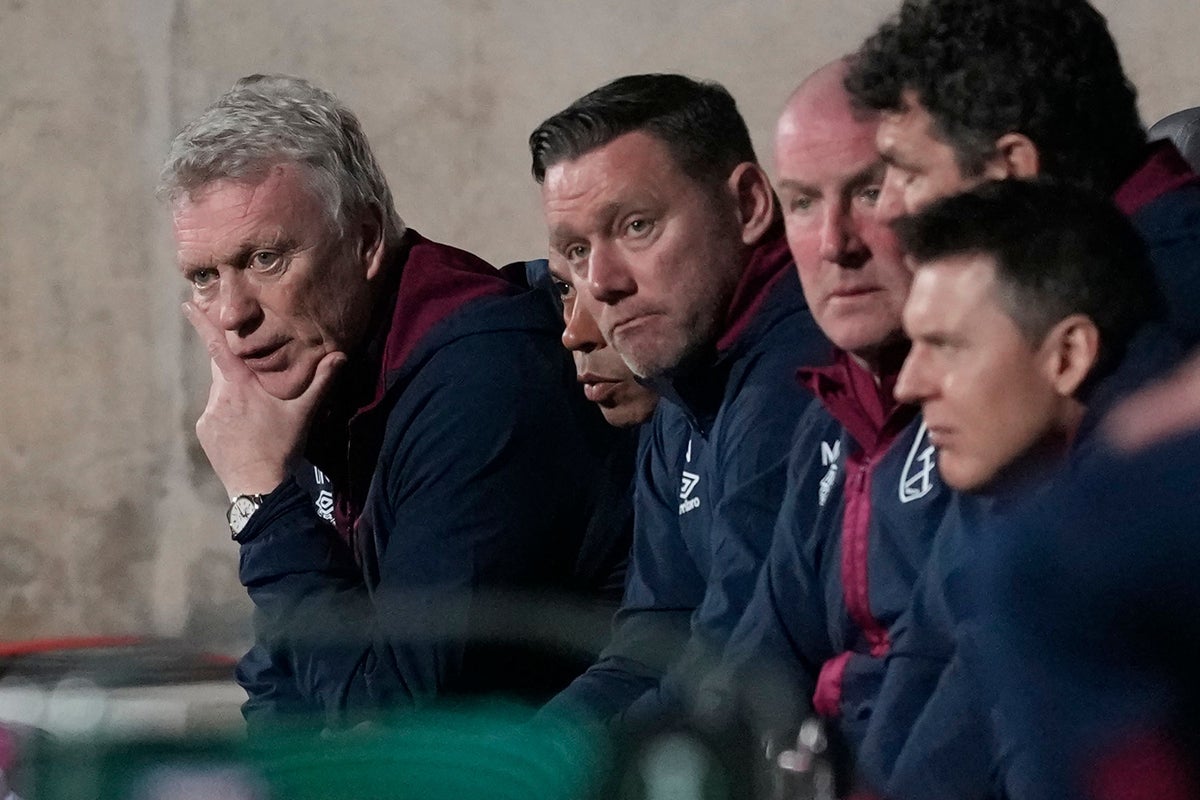 David Moyes It aims for another long term in Europe. West Ham United after one step to the quarter-finals European Conference League.
two goals coming Michael Antonio In the first leg of their last 16 match, the Cypriot side was enough to beat AEK Larnaca 2-0.
"I'm really happy with the result," said Moyes, who took the Hammers to the Europa League semi-finals last season.
"I didn't enjoy the long parts of the performance, but the most important thing is to come and win.
"We scored two goals and we could have scored more but if you had told me 2-0 before the game I would have accepted it.
"We've won nine games in Europe this season and it takes some effort.
"Many managers and players fail to make it to the European quarter-finals in a row. We still have work to do to reach the goal, but that's not a bad feat.
"The next part is to get to the semi-finals. We should embrace it, enjoy it. There's something different in Europe even in a small stadium like tonight, it's a thrill to be at this level."
Moyes' side has left winter London to enter warmer climates after a sad 4-0 loss at Brighton that caused away fans to turn their backs on the manager under pressure.
But after a day of sun and beer, travel support was in a much less rebellious mood on the Cyprus coast.
After a sticky start, he found West Ham flair and Antonio headed into the middle of Said Benrahma, giving them the lead in the 36th minute.
Antonio's second was a nice curler from 20 meters at halftime.
"I knew it was going to be tough tonight," Moyes added. "I didn't think it would be a march and they made it difficult and we resisted and got a clean sheet.
"I thought Mick wasn't holding the ball well enough in the first episode, but he did the important part and scored. There were times when he held the ball very well and failed to score.
"I'm glad he got it because we needed it tonight. It's good for Mick's confidence as the goals didn't come easy for him and it's very important to us."
Goalkeeper Alphonse Areola he even gave his shirt to a young field invader from home while being led away by security.
"I saw him from behind and I saw him with safety," said the Frenchman.
"He asked for my shirt, so I gave it to him. I don't think he was a West Ham fan, he was coming from the other side. It was good that I gave it to him."