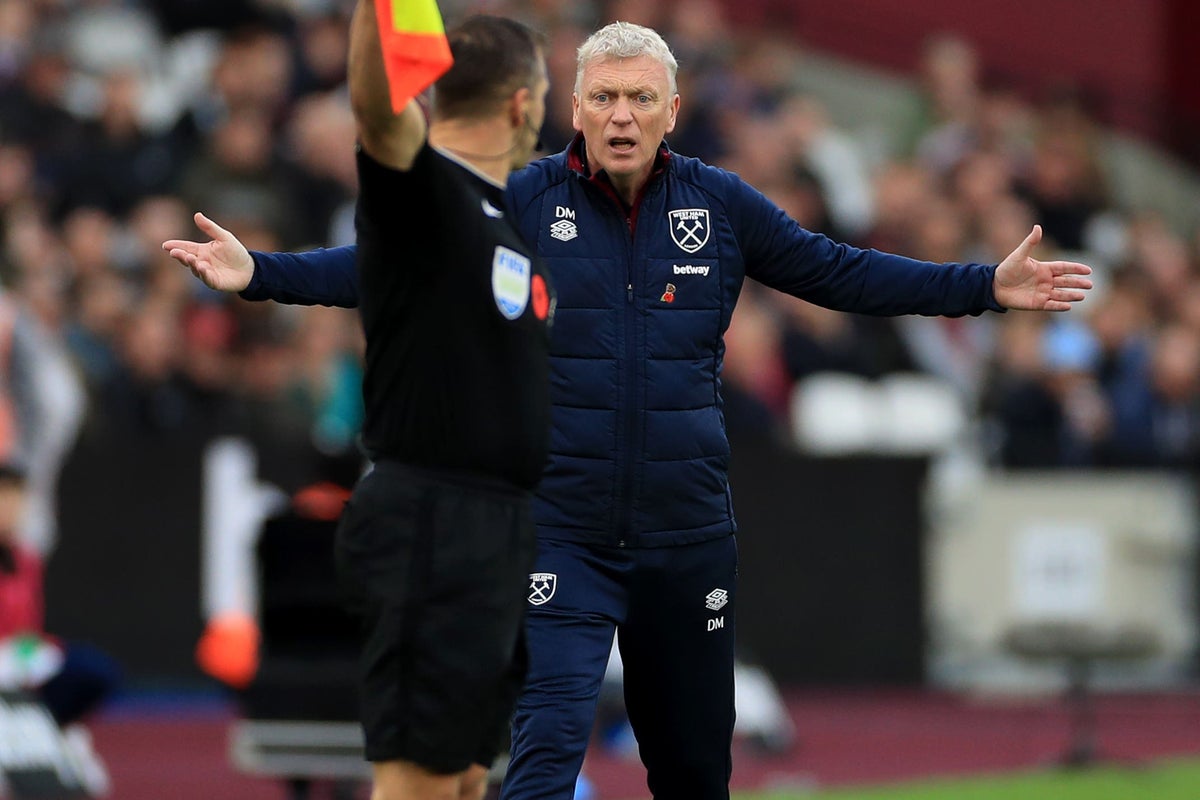 David Moyes He admitted that during his tenure as football manager he was not proud to have harassed the referees and fourth officials before and believed that the managers were responsible for their behavior.
Earlier this week, BBC The majority of the 927 referees surveyed by BBC Radio 5 Live reported being verbally abused by spectators, players, coaches or managers.
Returning to his own actions on the sidelines, Moyes believes the behavior of managers at the touchline has changed since starting his career.
"When I was at the beginning of my management career, I looked up to Sir. alex ferguson And arsen wenger. "The two of them had a great aura – they didn't get up from their seats very often and when they did it was to send a clear message," Moyes said before the game against Tottenham on Sunday.
"But the media then wanted something different. There was Jurgen Klopp, some Jose Mourinho, Antonio Conte running and sliding on the touchline.
"The media said there was a new type of manager they wanted to see – emotion, movement, manager getting angry, celebrating or kicking bottles.
"The media wanted it. So there has been a change in the style you have to have as a manager."
The BBC contacted 7,000 members of the Referees' Association and around 98 percent of respondents said they had been verbally abused and more than 30 percent said they had experienced physical abuse from bystanders.
"I look back at myself as a young manager and when I think about it, my behavior probably wasn't good enough. But I think managers have a responsibility," said Moyes.
"We can show emotion. We have to show emotion. Fans want to see a reaction, but that doesn't mean we all have to do the same.
"I'd be wrong to ask because my passion is often exaggerated in harassing fourth referees or referees, which I'm not proud of.
"Trying to win the game is part of the job, you're desperate, we have to make sure everyone is in reserve."