In another creative twist, Submission deadline; termination period confirmed Above the lineThis is reported by the scriptwriters Damon Lindelof and Justin Britt-Gibson both left an untitled Star Wars film. The project is managed by Sharmin Obaid-Chinoystill moving forward at Lucasfilm.
Despite notable talent exiting the development process, the film is reportedly set to be officially announced during the Star Wars Celebration in April. The closely guarded plot of the film remains a mystery, but early reports suggest that the project is important to Lucasfilm for one big reason. it has been rumors the movie will follow Star Wars: The Rise of Skywalker, and characters from the sequel trilogy. If true, this would mark the first time the characters from the newest films would be returning to the franchise. It could also be the next Star Wars project to hit theaters.
The already thin Star Wars slate has suffered significant creative losses of late. It happened recently reported President of Marvel Studios Kevin Feigea secret Star Wars project written by Doctor Strange and the Many Worlds of Madness" Michael Waldron, would no longer advance. Besides, Patty Jenkins does not pass the previously announced test Rogue Squadron, stored indefinitely. The exact reasons behind their early cancellations remain unclear, but filmmakers parting ways with Lucasfilm have become less common over the years. That being said, the studio seems determined to get the Obeid-Chinoy film off the ground despite the absence of Lindelof and Britt-Gibson.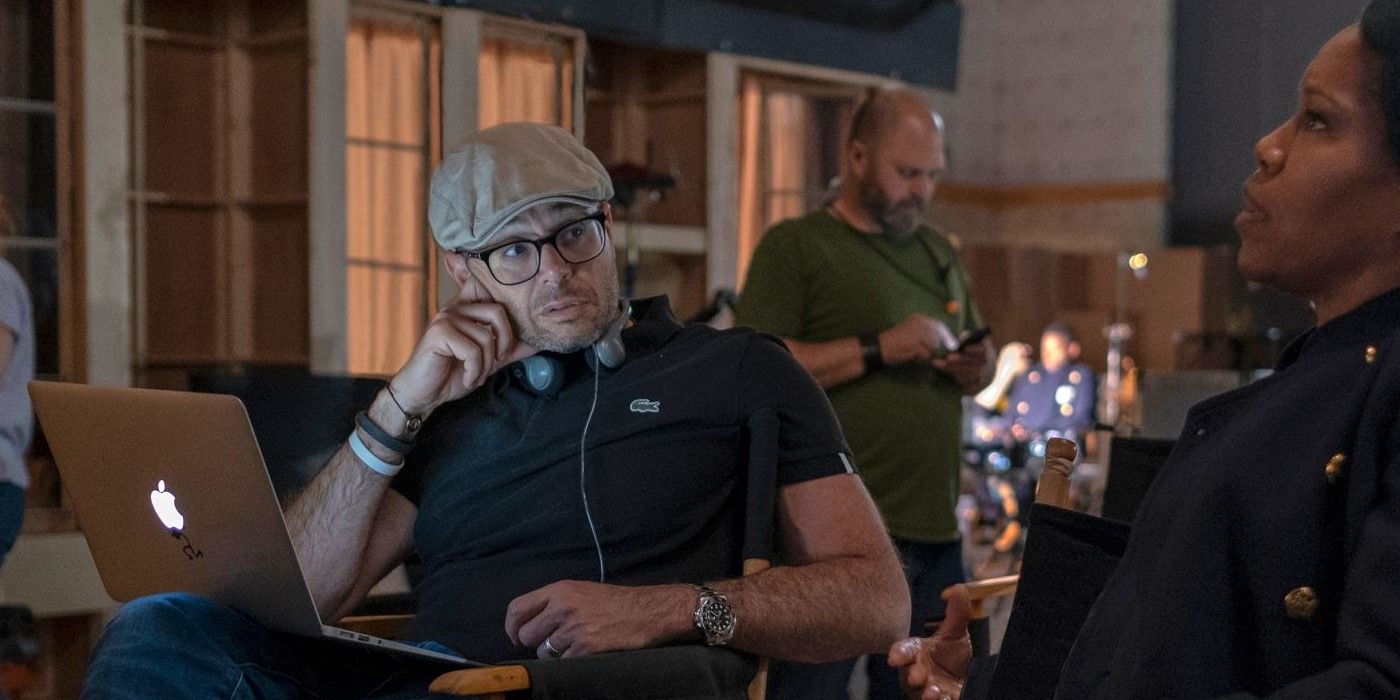 RELATIONSHIP: Here's why Damon Lindelof is a perfect fit for the Star Wars universe
The project has already faced difficulties
While the news was relatively surprising, the writing was on the wall. during the conversation with /FilmLindelof noted the difficulty of entering the Star Wars universe and hinted at the futility of the project:
"What I'm saying is, for reasons I couldn't get into this Sunday morning, the level of difficulty is very, very, very high today. If it's not great, it shouldn't exist. I mean, because I have the same connection as you, which is the first movie I ever saw sitting on my father's lap, four years old, in May of 77. If you hold something with such reverence and respect, walk into the kitchen you start and you just go, 'Maybe I'm not cooking, maybe I'm eating.' We leave it at that."
It remains unclear whether his involvement with the Star Wars project will continue, but Lindelof has a new series. Latest trailer Mrs. Davis can be watched below: