Key events
Mongolian Minister of Environment and Tourism B. Bat-Erdenewho is at Cop27 this week, said that his country needs "urgent green finance".
As a nation proud of its nomadic heritage, Mongolia's key focus at Cop27 is to ensure that practice nature-based solutions in adapting to climate change maintaining our traditional ways of life and work patterns, for example in the agricultural sector, livestock and crop production.

In my meetings with our international partners this week I discussed how we can unlock urgent green finance that will enable Mongolia and other developing countries to scale up and introduce new technologies nationallyhelping to preserve our traditional ways of life and contributing to global action in the fight against climate change.
Indonesia to get $20 billion to help shut down coal-fired power plants
Some good news from Cop27:
A coalition of countries will mobilize $20bn (around £17bn) in public and private funding to help Indonesia close coal-fired power plants and push back the sector's emissions peak date by seven years to 2030.published by the United States, Japan and partners.
Indonesia is 5th in the worldth the largest emitter of greenhouse gases.
The Indonesia's Just Energy Transition Partnership (JETP)which has been more than a year in the making, "is probably the largest single transaction or partnership in climate finance," a US Treasury official told reporters.
Jake Schmidt, from the American non-profit organization NRDC (Natural Resources Defense Council), He said:
This is a significant new step that will help Indonesia rapidly move away from coal to renewable energy and begin aligning Indonesia's electricity sector with the global goal of limiting warming to 1.5C.
British climate minister 'ran away' from 11-year-old activist
An eleven-year-old Indian activist accused British climate minister Zac Goldsmith that she "ran away" to avoid her questions about the release of a jailed climate protester.
Licipria Kangujam has been campaigning in India for years.
"When are you going to release the climate activists your government arrested for protesting new oil and gas permits?" she asked Goldsmith.
The goldsmith starts walking away, but Kangujam pursues him rather aide he stops her at the door.
Kangujam posted on Twitter that Goldsmith said he had "no idea" in response to her question, although this is not heard on the recording.
Extinction Rebellion UK chirped thanks Licypriya "for occupying her prisons in the United Kingdom".
The organization accused the assistant of "pushing" the 11-year-old girl.
Goldsmith responded to their tweet, accusing them of harassing an unnamed assistant.
More than 380 civil society organizations from more than 60 countries are calling on governments to end the system of secret courts that threaten global climate goals.
The system is known as investor-state dispute settlement or ISDS, and is included in many trade and investment agreements. ISDS empowers transnational corporations to sue governments in secret courts outside the national legal system, over changes in laws and policies they fear could reduce their profits. Often the amounts involved can be hundreds of millions, if not billions of dollars.
Fossil fuel corporations are already being sued to phase out coal, cancel tar sands pipelines, ban offshore oil drilling and regulate fracking.
Dipti Bhatnagar of Friends of the Earth International, a signatory to the letter, said:
It is scandalous that an African country can still be sued by a foreign corporation for trying to protect the climate. Cop27 governments must put an end to this dubious system of secret investment courts.
More details here:
What to expect today at Cop27: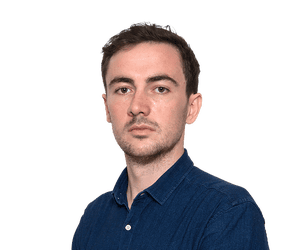 Patrick Greenfield
It's only Tuesday, but the end of the climate summit is fast approaching. Governments are focused on the final political deal that will emerge from Egypt. Every word counts and as we saw at the end of Cop26 last year, arguments in the last few hours can come down to whether the text includes "phasing out" or "phasing out" in a particular clause. The ministers arrived over the weekend in anticipation of a final tug-of-war over the text. The role 1.5C, finance and loss and damage they are understood as key points of separation.
Carbon Brief Senior Policy Editor Simon Evans has a helpful thread on what we might expect from the first draft of the cover decision.
Our journalists in Sharm el-Sheikh launched (unofficially) "Best Dressed Policeman Competition".
Check out some of Nina Lakhani's favorites below:
Bottles filled with urine raise concerns about unsanitary conditions in Cop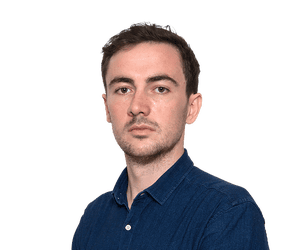 Patrick Greenfield
Concern was expressed about unsanitary and dangerous conditions at the Cop27 construction site by workerswith urine-filled bottles left behind village pavilions and engineers warning that poor-quality wiring is a fire hazard.
In the first week of the climate summit, a wall collapsed and human waste was left in the pavilion areas after a last-minute scramble to get the site ready, according to a worker who spoke to the Guardian.
A Guardian reporter saw bottles of urine in areas where engineers work at Cop27 as well as several photos and videos of unsanitary conditions and potentially dangerous wires that could shock workers or cause fires.
"[A few days before Cop27], the building was nowhere near finished. Three to five hundred workers were safe here 24 hours a day. There was no water supply or electricity. There were no bathrooms available. They used water bottles and containers behind the pavilion which they used as toilets. There were people sleeping between the walls", said the worker.
"There are still major areas where there are bottles of urine, food, cigarettes, people sleeping… I think the more important places have been cleared. Everything is done with extension cables. There is no grounding at all. We have had several items destroyed in electrical shocks due to improper grounding."
In many countries it is illegal not to ground wires because it can cause fires and electric shocks to people or destroy equipment.
The UN Framework Convention on Climate Change and the Egyptian presidency of Cop27 have been contacted for comment.
Good morning and welcome to the Guardian's Cop27 climate report on Tuesday, with the theme of energy.
Overnight, the Guardian and more than 30 partners published a joint editorial calling for climate justice and urging rich countries to fulfill their moral obligation to provide adequate funding to combat climate change.
Today, only one in eight people live in rich countries, but they are responsible for half of greenhouse gases. These nations have a clear moral responsibility to help. Developing countries should receive enough money to address the dangerous conditions they did little to create—especially as a global recession looms.
Read the entire editorial here:
I'm Oliver Holmes and you can send me tips, stories and questions to oliver.holmes@theguardian.com or on Twitter at @oliizvješća.