Key events
Cop27 Guardian Best Dressed Contest!
So obviously Cop27 is a key event for the future of the planet, and we are discussing many important and incredibly depressing topics. There's still room for a bit of fun though, I think.
My colleague Nina Lakhani he noticed how many people in Cop wear stunning outfits, colorfully and beautifully dressed every day in the conference center.
She says: "One of the best things about attending Cop is the opportunity to meet people from all over the planet, many of whom come in bright and beautiful traditional clothing. The Guardian team, who it's fair to say wouldn't win a best-dressed competition, want your help in honoring the best-dressed Cop27 attendees so if you're here, send in your photos. If possible, please include delegate name, country/indigenous community and role in Cop27."
Below we have a couple that Nina took.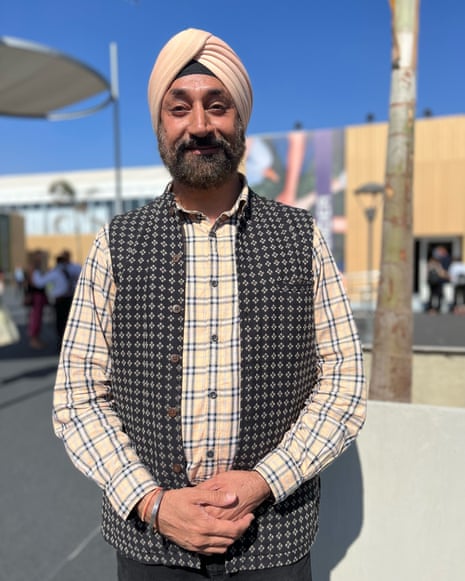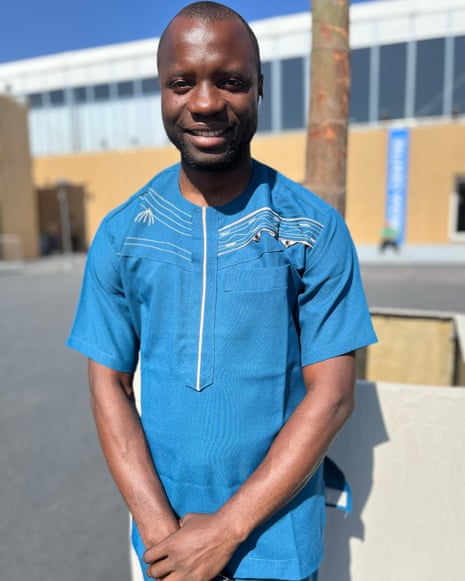 During Cop weeks, scientists release a slew of depressing climate studies in the hope of focusing the minds of negotiators.
Today's World Meteorological Organization (WMO) State of the Climate in Asia 2021 report found that economic losses from droughts, floods and landslides have risen sharply in Asia. In 2021 alone, weather and water-related disasters caused a total of US$35.6 billion in damage, affecting nearly 50 million people.
These effects of climate change are taking an increasing human, financial and environmental toll, exacerbating food insecurity and poverty and hampering sustainable development.
Relevantly, for today, future climate scenarios would likely cause extreme water scarcity. High mountain Asia, including the Himalayas and the Tibetan Plateau, contains the largest amount of ice outside the polar region, with approximately 100,000 km2 of glaciers. The rate of glacier retreat is accelerating and many glaciers have suffered intense mass loss as a result of extremely warm and dry conditions in 2021. These so-called water towers of the world are vital for supplying fresh water to the most densely populated part of the planet, so the retreat of glaciers has major implications for future generations. .
"The climate indicators and extreme events presented in this report and the expected increase in rainfall in most of Asia in the future show how vital it is to strengthen early warning systems," said WMO Secretary-General Prof. Petteri Taalas. "The UN's Early Warning Program for All will help protect people from more frequent and more intense extreme weather events – and there are big gaps to fill in Asia."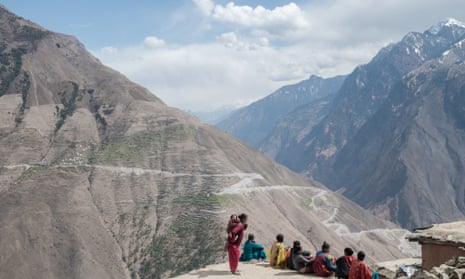 News about Lula – we hear that instead of today's speech, he might address the conference on Wednesday. We will keep you posted.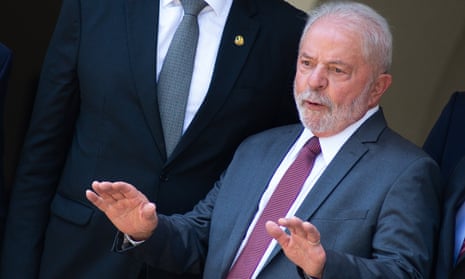 Former Number 10 adviser launches campaign on green growth
Those of us in the UK may remember Liz Truss' comments about an "anti-growth coalition" during her short and chaotic tenure as Prime Minister.
Well, the former Number 10 adviser, who worked under Boris Johnson and left in May this year, has launched a campaign to tackle just that.
Truss seems to believe that solving growth involves cutting taxes for the richest, borrowing a ton of money to do it, knocking the daylight out of the British countryside and banning solar power.
Sam Richards, who today launches his new Britain Remade campaign, takes a slightly different approach.
The typical British family is now £6.8k worse off than a German family, £13.5k worse off than an American family, and if we continue on the current trajectory, will be poorer than a Polish family by the early 2030s.

We believe that Britain's economic decline is not inevitable, but the result of political choices. Politicians too often choose to favor loud, well-organized special interests over the majority of voters.

If we want to reduce our reliance on foreign gas and reduce our bills, we need to address the bottlenecks in our planning system that prevent new energy sources from being built. To cite one example, it is extremely baffling that the Government appears prepared to maintain an effective ban on onshore wind farms at the same time as it commits billions to cap household and business energy bills this winter.

All too often, policy mistakes, like further bans on onshore wind farms, happen because politicians listen to a vocal minority of voters who oppose construction. In fact, a poll we commissioned shows that there is majority support for new wind and solar projects.
And the government's old SpAd team has banded together to voice these concerns – Alok Sharma's former adviser, Eamonn Ives, is backing the campaign. He said: "I would encourage anyone and everyone to follow their work. Such an important undertaking, led by some of the smartest people I know!"
My colleague Fiona Harvey had a great chat with Labour's Ed Miliband over the weekend.
Labour's shadow climate and environment minister outlined his plans for an international renewable energy coalition, gave his take on King Charles being banned from Cop and praised Cop26 chairman Alok Sharma, but said he had been let down by our government by being trash about the climate and undermining it. .
Read her full interview below – it's well worth a look.
UN climate chief calls on countries to 'build a bridge' and set climate targets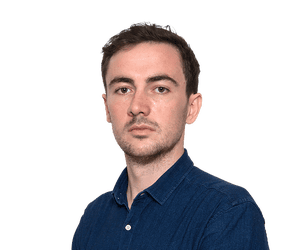 Patrick Greenfield
Good morning from Sharm el-Sheikh and welcome to our coverage of the second week of Cop27. Here's what you need to watch out for on water and gender day at the climate summit:
Countries are holding an informal plenary assessment of Cop27 so far this morning, with UN climate chief Simon Stiell urging countries to use their remaining time in Egypt to "build the necessary bridge" to progress on 1.5C, adaptation, financing and loss and damage.
If you want to go into detail about the level of agreement so far, Carbon Brief's senior policy editor Simon Evans has gone through the text of the draft negotiations and highlighted the progress (or lack thereof). Keep in mind that something will [in brackets] in the UN negotiations means that it is still being negotiated.
Water and the effects of the climate crisis on water scarcity will come under scrutiny on Monday, reports the Guardian's environment editor Fiona Harvey. She wrote a fantastic curtain call on what to look out for this week.

World leaders are meeting at the G20 in Bali, Indonesia over the next two days, where major powers will discuss the climate crisis. Xi and Biden are due to talk, with climate talks between the world's biggest economies still suspended after House Speaker Nancy Pelosi visited Taiwan, which China has said violates its sovereignty.

Thanks for following.
Good morning and welcome to the Guardian's Cop27 live blog. I'm Helena Horton, environment reporter here at the Guardian, and I'll be running the blog until my colleague Bibi Van Der Zee takes over this afternoon.
We're halfway there (unless he's overdoing it!) and it looks like it's going to be packed today. It is also water day, and those of us who have lived through the drought this year will know how crucial this issue is.
Today there will be a big focus on gender, and later we will hear from indigenous women.
Stay tuned and send me any tips/thoughts to helena.horton@guardian.co.uk