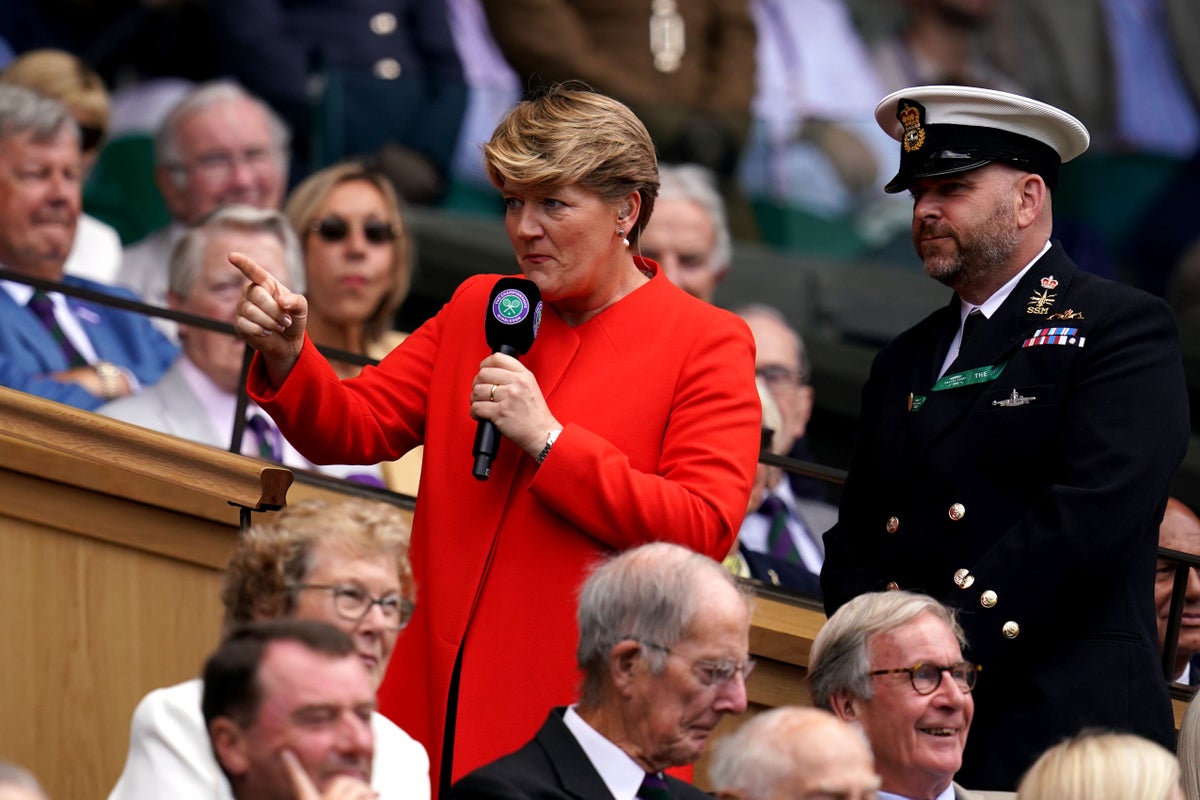 This BBC confirmed it Clare Hairless will be successful Sue Barker as lead server Wimbledon This summer.
Barker resigned at the end of last year's tournament after 30 years covering one of the broadcaster's most important events.
Having worked at Wimbledon for TV and radio since 1995, Balding was a favorite from the start, and Barker accidentally let the news slip after receiving a lifetime achievement award at the BT Sport Action Woman Awards last November.
"I know I'm putting it in the safest hands, leaving it to Clare is absolutely fantastic," said Barker, a former French Open champion and Wimbledon semi-finalist.
Now officially confirmed, Balding said: "It is a great honor to be given this responsibility, but I am very aware that no one can replace Sue.
"This will always be a team effort and we are fortunate to have great reporters and commentators on the BBC staff, as well as ex-professionals with great insights.
"It's my job to bring out the best in them and make our audience feel like they're at the forefront of the biggest sports scene."
Balding hosted the evening highlights from Wimbledon, among other assignments, and was the director. BBC Sports Barbara Slater said: "We are excited to announce Clare as our new lead presenter for Wimbledon.
"We know he'll combine his passion and knowledge of the prestigious event with the brand energy and professionalism he brings to both those who work alongside him and those watching at home, and we look forward to taking on his new role this summer."
Former English cricketer Isa Guha will again be key in the news, presenting the start of the game each day before Balding takes over.
Barker was praised by tennis greats and the British public at the final tournament last summer, and burst into tears on Center Court after receiving a standing ovation during his final broadcast.
This year's Wimbledon championship starts on Monday, July 3rd.