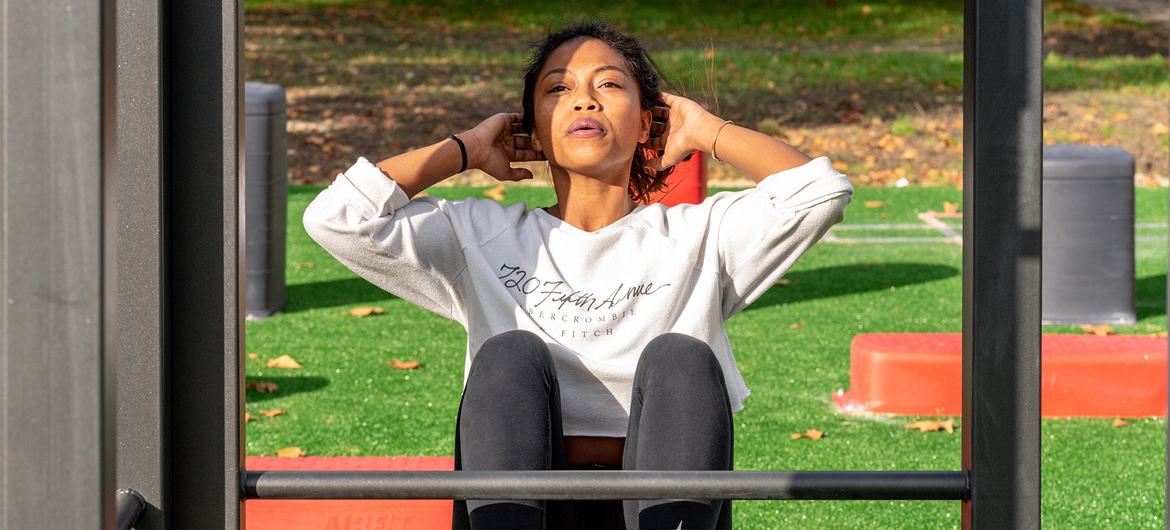 WHO chief Tedros Adhanom Ghebreyesus, said the latest World Health Statistics The check-up – which covers data up to 2022 – "sends a strong message about the threat posed by non-communicable diseases, which take a huge and increasing toll on lives, livelihoods, health systems, communities, economies and societies".
The report calls for a significant increase in investment in health and health systems "to get back on track towards the Sustainable Development Goals (SDG)," added the Director General.
Threats to future generations
Despite general health progress, the WHO said the rising share of NCDs meant that if the trend continued, around 2050, chronic diseases such as cardiovascular disease, cancer, diabetes and respiratory diseases will account for 86 percent of the 90 million. deaths each year: a staggering 90 percent increase in absolute terms since 2019.
Overall, the report highlights "a stagnation of health progress on key health indicators in recent years" compared to trends seen in 2000-2015, the WHO said. It also warns of the growing threat of climate change and calls for a more coordinated and robust response from countries worldwide to address the increasing health challenges.
Covid-19 road toll
The report documents updated statistics on the pandemic's toll on global health, contributing to the ongoing decline towards the SDGs. During 2020-2021, COVID 19 resulted in 336.8 million years of life lost globally. This equates to an average of 22 years of life lost for each excess death, suddenly and tragically shortening millions of lives.
Life expectancy is still rising
Since 2000, there have been significant improvements in maternal and child health with deaths falling by a third and a half, respectively, the WHO said. The incidence of infectious diseases such as HIV, tuberculosis (TB) and malaria also decreased, along with a reduced risk of premature death from NCDs and injuries.
Together, these advances have contributed to a increased global life expectancy from 67 years in 2000 to 73 years in 2019.
However, the pandemic has pushed many health-related indicators further off track and contributed to inequalities in access to high-quality healthcare, routine vaccinations and financial protection. As a result, improving trends for malaria and tuberculosis have been reversed, and fewer people were treated for neglected tropical diseases (NTD).
Stagnation
Recent trends show signs of decline in the annual rate of decline (ARR) for many indicators, the WHO report said.
Despite a reduction in exposure to many health risks—such as tobacco use, alcohol consumption, violence, unsafe water and sanitation, and child restraint—progress was insufficient and exposure to certain risks such as air pollution is still high.
Worryingly, the prevalence of obesity is increasing with no immediate signs of reversal, the WHO said, "while expanded access to essential health services has slowed compared to pre-2015 gains, combined with no significant progress in reducing economic hardship due to health care costs."
No guarantee of progress
"The Covid-19 pandemic is an important reminder of that progress is neither linear nor guaranteed", warns Dr Samira Asma, WHO Deputy Director-General for Data, Analysis and Delivery for Impact. "To stay on track towards the 2030 SDG Agenda, we must act decisively and collectively to deliver a measurable effect in all countries."
Climate change
This year's report contains for the first time a special section on climate change and health, and WHO expects that this will become more relevant in the report going forward.
[pub1]