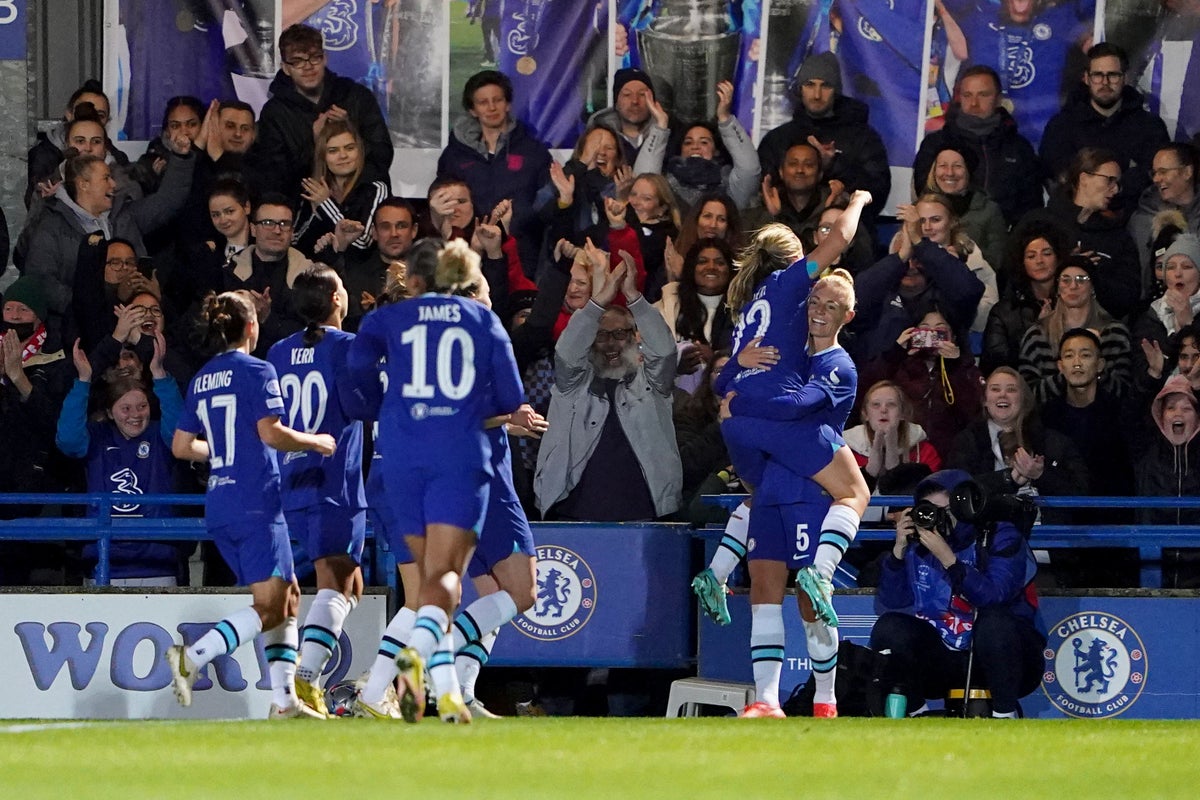 Chelsea continued their 100% start to the Women's Champions League campaign by beating Real Madrid 2-0 at Kingsmeadow.
Sophie Ingle and Erin Cuthbert scored goals in the second half, while the Blues took three consecutive wins in Group A, five points ahead of second place Paris St Germain.
Emma Hayes' team is back at the top of the Women's Super League after a 3-0 home win against Tottenham on Saturday and deserved a win against Real, who have only lost once in all competitions this season.
Fran Kirby came close to opening the score in an uneventful first half, but his early effort curved beyond the goal.
The Spaniards, whose only previous defeat was to Barcelona in their home league, entered the game steadily in the second half.
But the whole house's nerves were relieved in the 67th minute when Ingle went home with Millie Bright's kick from the corner.
12 minutes later, Cuthbert doubled down on the Londoners' lead as his criss-cross shot deceived Real goalkeeper Misa Rodriguez.
Niamh Charles came twice close to scoring a third goal for Chelsea in the closing stages, while Real's best effort came from Esther Gonzalez, whose shot on goal was blocked early in the second quarter.
It was a winning return to Kingsmeadow for manager Emma Hayes, who returned to the shelter at Stamford Bridge on Saturday after recovering from an emergency hysterectomy last month.