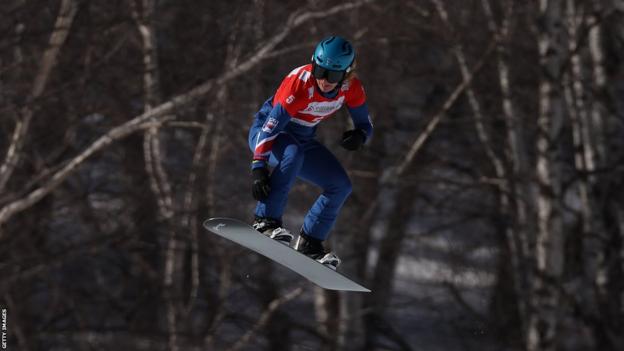 Charlotte Bankes from England continued her dominant form by winning the gold medal for the third time in a row at the Snowboard Cross Country World Cup held in Veysonnaz, Switzerland.
The 27-year-old won back-to-back gold medals on Saturday and Sunday in the Spanish city of Sierra Nevada.
Bankes is at the top of the standings with just one lap to go in Canada.
Eva Adamczykova from the Czech Republic came in second and Josie Baff from Australia came in third.
France's Chloe Trespeuch, which Bankes beat on her way to gold medals on both Saturday and Sunday, finished fourth in Switzerland.
The win marks Bankes' sixth World Cup podium and fifth gold medal in seven races this season.
This result puts him in control of the World Cup title fight, which will take place March 24-26 in Mont-Sainte-Anne, Canada.
Two weeks ago, Bankes crashed. individual snowboard inter-title defense He's at the Snowboarding World Championships before becoming mixed team world champion with Huw Nightingale last week.