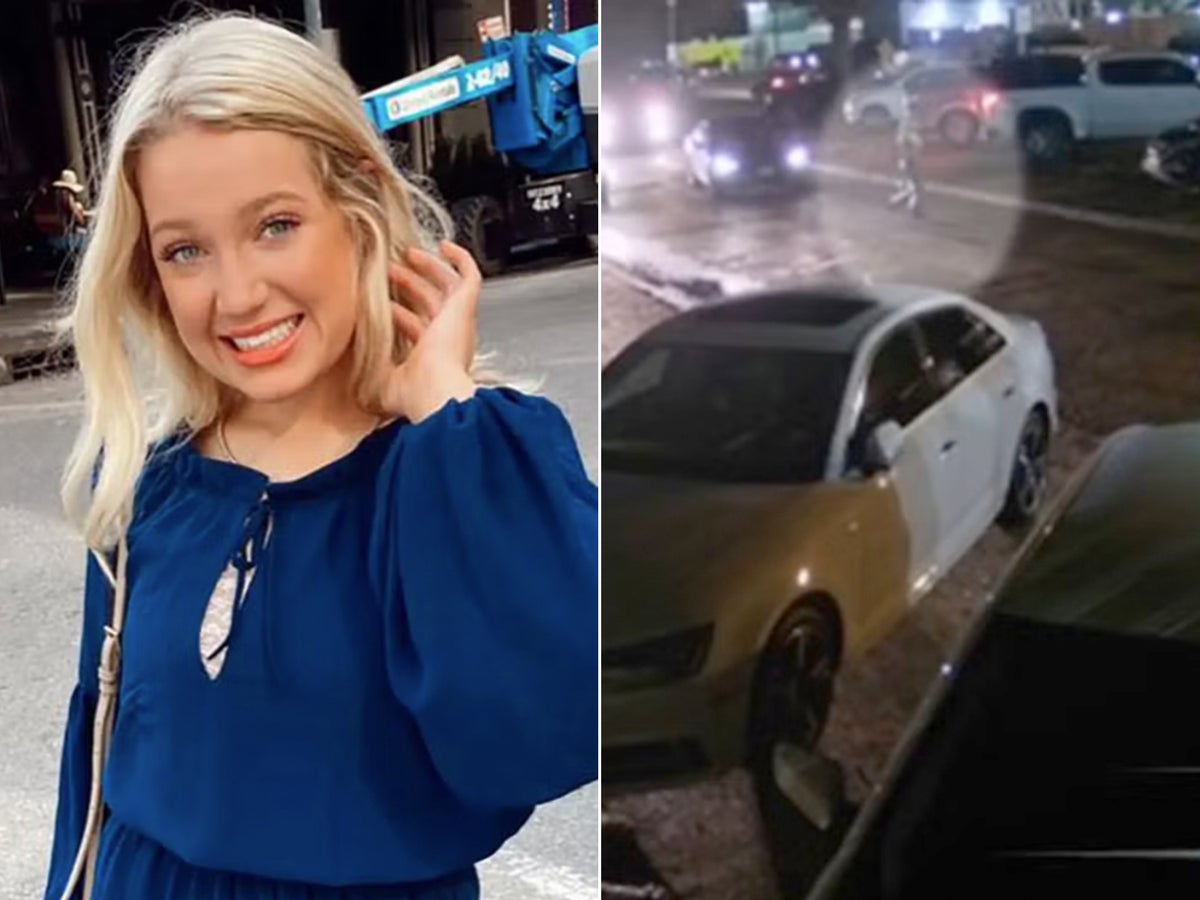 A grand jury has upgraded charges against a teenage suspect accused of the alleged rape Louisiana State University student Madison Brookswho was struck and killed by a vehicle after getting out of a car where she was allegedly attacked.
Desmond Carter, 17, was indicted by a state grand jury on first-degree rape, which carries a life sentence without parole, and third-degree rape, according to WBRZ.
Kaivon Washington, 18, was also charged with third-degree rape, which under state law is sexual intercourse "determined to be without the victim's lawful consent."
Two other suspects, Casen Carver, 18, and Everett Lee, 28, were said to have been in the front seats of the car when the alleged rape took place and have been charged with principal third-degree rape.
Prosecutors say Brooks, 19, was car-raped after a night of drinking at Reggie's bar in the Tigerland area of ​​Baton Rouge.
The LSU student was then fatally struck by another vehicle after being ejected from the car near his home early on January 15th.
According to Fox News, court documents show that Mr. Washington was arrested for alleged rape in Livingston Parish, Louisiana, in 2020 and in the same area in Baton Rouge in October 2022.
In 2020, Washington was 16 and his alleged victim was 12, according to court documents.
The victim in the 2022 case reported the alleged sexual assault to police on January 25, the day after he and the other three men were arrested in the Brooks case.
Meanwhile, a defense attorney in the case, Ron Haley, released a cellphone video of Brooks inside the car with the four men after she was allegedly raped.
In the video, she asks Desmond Carter to "get out of the car" so she can take an Uber on her own.
She then can be heard telling the driver of the car, "I'm sorry if I hurt you so bad."
Mr Haley has previously claimed the sex was consensual, while prosecutors say Brooks was too drunk to consent.
Toxicology reports showed that Brooks had a blood alcohol level of 0.319, almost four times the legal drink-driving limit.