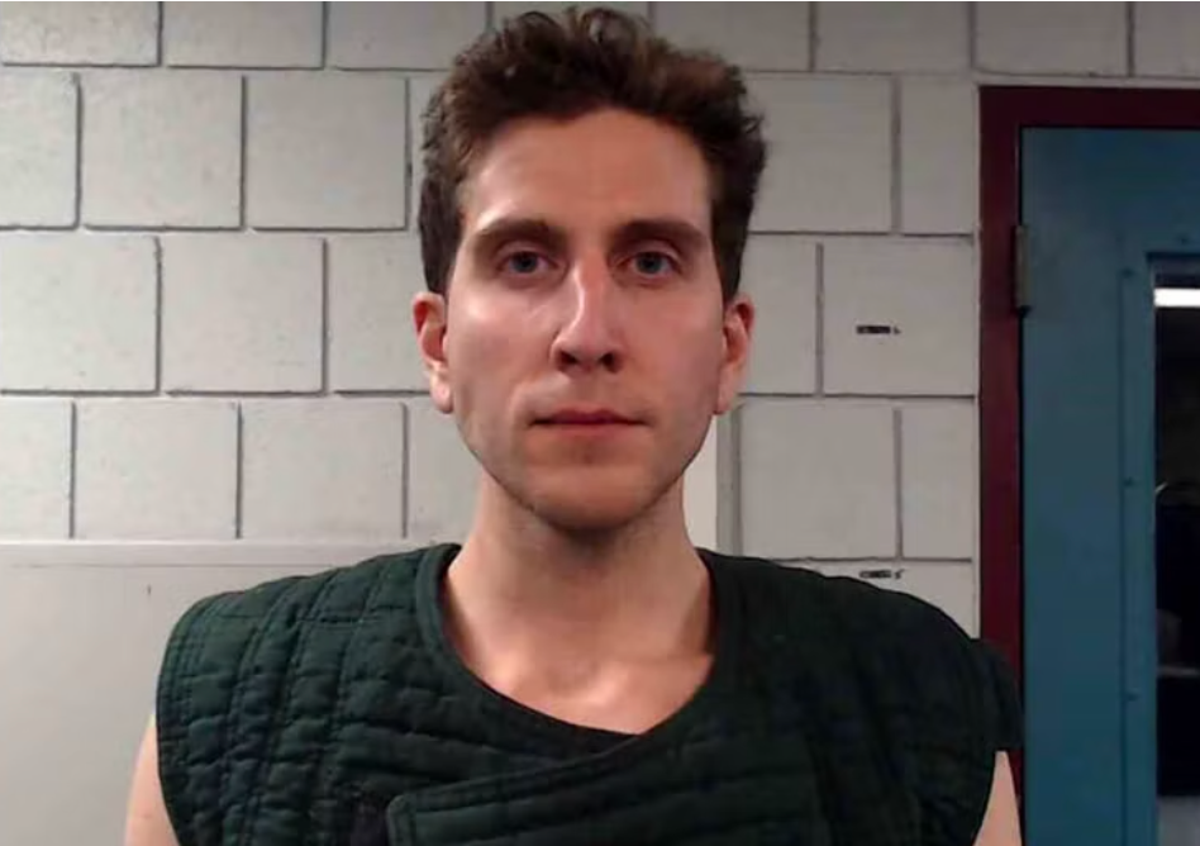 Bryan Kohbergers sister feared her brother was involved in the stabbing of four University of Idaho students before police raided their parents' home and arrested him for murderaccording to a bomb report.
Sources told NBC's Dateline that one of the accused killer's older siblings grew increasingly suspicious of her brother and his behavior when the family gathered to spend the holidays together.
Her suspicions were so great that several family members at one point searched Kohberger's white Hyundai Elantra for possible evidence of the crime, they said.
Madison Mogen, Kaylee Goncalves, Xana Kernodle and Ethan Chapin were found brutally stabbed to death in the off-campus home in Moscow, Idaho, that the three women shared with two other roommates on November 13.
For more than six weeks, no suspects were publicly identified and the trail appeared to have gone cold.
In mid-December, Kohberger—a 28-year-old graduate student in criminology at Washington State University (WSU)—set out on a cross-country road trip with his father from his student residence in Pullman, Washington, back to the family's home in Albrightsville, Pennsylvania, to spend vacation together.
But during his time at home, his family members noticed that he was behaving somewhat oddly.
The source said Kohberger constantly wore latex gloves, including in his own home.
One of his two older sisters began to wonder if he might have played a role in the murders – and at one point raised her concerns with her other family members.
She "loudly pointed out" that at the time of the murders her brother lived just a few kilometers from the crime scene and that he was driving a white Hyundai Elantra – the make and color of the vehicle at the center of the investigation.
Coupled with his bizarre tendency to wear latex gloves at all times, she believed the family should consider that Kohberger may have killed the four victims, the source said.
Mr Kohberger's father reportedly defended his son, insisting he could not have been involved.
But the concern was apparently high enough that several of the family members reportedly decided to search the 28-year-old's vehicle for possible evidence.
At the time, police said Kohberger had already been seen cleaning his car with bleach and family members found nothing of note, the source said.
It's not clear if Kohberger was aware of his family members' suspicions that he might be behind the murders — or what potential past behavior might have led his own sister to suspect him of being able to carry out such a brutal crime.
Soon after, in the early hours of December 30, police raided the family's home and arrested him for the murders.
At the time of his arrest, the source said Kohberger was wide awake and standing in the kitchen wearing latex gloves, putting his personal trash into plastic bags to take to a neighbor's trash can.
An attorney close to Kohberger's family declined to comment on the revelations described in the Dateline's "The Killings on King Road".
On Monday (May 22), he will appear in court for his remand on four counts of murder and burglary.
The 28-year-old is scheduled to be arraigned in Latah County Court in Moscow, Idaho, where he is expected to enter a plea to the charges.
Mr. Kohberger had been due to appear in court for a week-long preliminary hearing on June 26, where prosecutors would lay out the case and evidence against the suspect.
But last Tuesday, a grand jury indicted Kohberger on the charges, clearing the way for the case to proceed without and prompting the preliminary hearing to be canceled.
Mr. Kohberger is accused of breaking into the dorm in the early hours of Nov. 13 and stabbing the four students to death in a terror attack that rocked the university city of Moscow and sent shockwaves across America.
The motive remains unknown and it remains unclear what connection the WSU graduate student had with University of Idaho students — if any — prior to the murders.
However, the affidavit, released in January, revealed that Kohberger's DNA was found on a knife sheath left at the scene of the murders.
It also revealed that his white Hyundai Elantra was captured on surveillance footage at the crime scene and that one of the surviving roommates came face-to-face with the killer — masked, dressed in head-to-toe black and with bushy eyebrows — as he left the home in the aftermath of the murders.
New details have also emerged about what was found during an initial search of his flat and a rental storage unit.
Court documents show two items found in his apartment tested positive for blood.
The two items were a mattress cover on the bed and a pillow without a cover, both of which had visible "reddish brown stains".
It is not clear from the documents who the blood belongs to.
Investigators seized a number of other items from his home, including possible human and animal hair, a disposable glove and a computer.
The murder weapon – a fixed blade knife – has still never been found.
As a graduate student in criminal justice at WSU, Kohberger lived just 15 minutes from the victims across the Idaho-Washington border in Pullman. He had moved there from Pennsylvania and began his studies there that summer, having completed his first semester before his arrest.
Prior to this, he studied criminology at DeSales University – first as an undergraduate and then completing his graduate studies in June 2022.
While there he studied under noted forensic psychologist Katherine Ramsland who interviewed the BTK serial killer and co-wrote the book Confession of a Serial Killer: The Untold Story of Dennis Rader, the BTK Killer with him.
He also conducted a research project "to understand how emotions and psychological characteristics influence decision-making when committing a crime".
Now, the criminology graduate will appear in the Latah County Courthouse in Idaho for his preliminary hearing on June 26.
He faces life in prison or the death penalty for the murders that have rocked the small university town of Moscow and made headlines around the world.
[pub1]