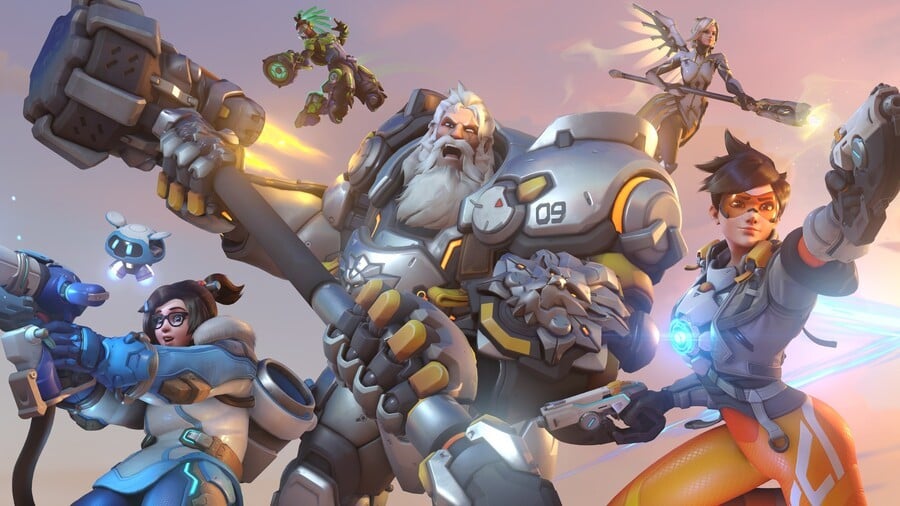 Update (Thursday 18 May 2023 03:05 BST):
Supervision 2 from executive producer Jared Noyce responded to the backlash from the community with a series of tweets, reiterating that the removal of the PvE hero mode was not an easy decision, and no less difficult for the development team. A follow-up blog will provide more information on what's next for Overwatch's "new stories."
"I wanted to make it clear that even though we've made the decision to cut back on Hero Mode + Talents, we have a lot of great PvE content coming this year. Extensive story missions, new cinematics, co-op events and single-player Hero. Master missions are on the way. I also want to acknowledge that today has been a difficult day for many of us in the Overwatch community, both as players and as developers. We understand that today's news about the scale of PvE is upsetting. We at OW's management team did not take the decision lightly.
"We love the world of Overwatch and have many new stories to tell. Moving in this direction gives us confidence that we can tell these stories, albeit in a different way than we originally reported. Our next Director's Take blog will be out on Friday with more context."
Noyce also addressed speculation about changes to the scale of PvE via Blizzard's reinstatement policy. and the company is losing talent, remembering that there were already problems before:
"I've seen speculation that the changes to the scale of PvE in Overwatch 2 are due to Blizzard's RTO policy. By the way, this is not true. Managing PvE and PvP development simultaneously has been a challenge for the team for years. It's a less exciting headline, but it's a reality.
"We'll go into a little more historical detail in the next Director's Take. I hope that additional context can shed light on why we made this decision."
Blizzard Entertainment President Mike Ybarra also offered the following words of support for the Overwatch team:
"I always support the decisions our teams make and the many elements they balance in doing so. Changing direction is not easy, and we will learn from such early expectations. I'm proud of what the Overwatch team continues to do, and I know the ambitions remain high to bring a great experience to players."
---
Original (Wednesday 17 May 2023 02:35 BST):
Blizzard's Supervision 2 Today, the development team announced the cancellation of the long-awaited PvE hero mode.
While the PvE elements will continue, the core mode that the company promised when it announced the sequel to the popular team-based hero shooter has officially been scrapped. This mode was the reason behind the release of Overwatch 2 in the first place.
Overwatch 2 executive producer Jared Noyce explained what led to the decision live on Twitch, noting that the PvE experience "didn't really make the progress the team was hoping for and the effort needed to deliver a 'Blizzard-quality experience.' huge, without an end date.
"With everything we've learned about what it takes to make this game work at the level you deserve, it's clear that we can't deliver on the original vision for PvE that was shown in 2019. This means that we will not provide a special hero mode with talent trees, long-term talent power development. These things are no longer part of our plans. And we know that's going to disappoint a lot of you, so we wanted to do that before we talk about the roadmap."
Noyce went on to say that it was just as difficult for the team to come to terms with the decision, as many members had put their "hearts and souls" into the now-defunct regime. Talking to GamespotOverwatch 2 game director Aaron Keller mentioned that the team was "still committed to PvE", but just wasn't doing it the way it was originally said.
Here's what the Overwatch 2 roadmap looks like now, which includes new story missions to complete:
How do you feel about PvE hero mode being removed? Were you looking forward to this? Comment below.