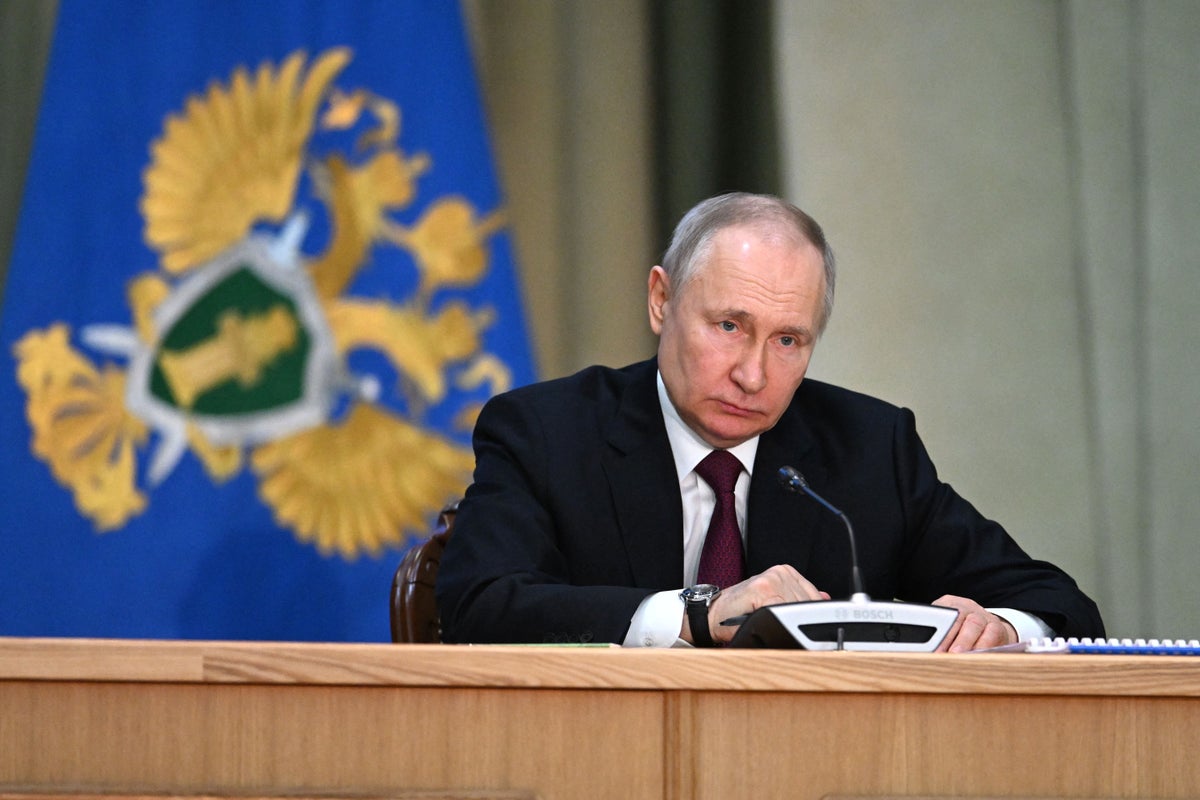 United States President Joe Biden his Russian counterpart said on Friday Vladimir Putin "clearly engaged" war crimes over the course of Moscowfull scale invasion of Ukraine since the conflict broke out in the former Soviet nation last February.
"He has clearly committed war crimes," the US president said on Friday, referring to the Russian leader.
To talk about arrest warrant for Putin issued by the International Criminal Court (ICC) on Friday, Mr Biden said: "Well, I think it's justified. But the question is – it's not recognized internationally by us either. But I think that's a very strong point."
The United States is not a member of the Global Court.
The International Court of Justice accused Mr. Putin on war crimes by taking hundreds of Ukrainian children from the war-torn nation's orphanages.
The Russian president and his children's rights commissioner Maria Alekseyevna Lvoya-Belova have carried out "illegal deportation" of children "from occupied territories of Ukraine to the Russian Federation".
The first such arrest warrant against the Russian leader allows the court's 123 member states to detain Putin for trial if he sets foot on their territory, making several nation-states dangerous territory for the Kremlin's president.
Moscow rejected the arrest warrant on Friday.
Kremlin spokesman Dmitry Peskov said Russia does not recognize the ICC and considers its decisions "legally invalid."
The international court's move to issue an arrest warrant for Putin for war crimes is "outrageous and unacceptable."
Peskov declined to comment when asked if the Russian president would avoid making trips to countries where he could be arrested on ICC orders.
In a separate conclusion, the United States has accused Russian forces of committing war crimes in Ukraine and said it supports accountability for perpetrators of war crimes.
"There is no doubt that Russia is committing war crimes and atrocities (in) Ukraine, and we have been clear that those responsible must be held accountable," a State Department spokesperson said in an emailed statement.
"This was a decision that the ICC Prosecutor made independently based on the facts before him."
According to a US-backed Yale University report, Russia has trapped at least 6,000 Ukrainian children in at least 43 camps and other facilities as part of a "large-scale systematic network".
Separately, Ukraine's prosecutor Andriy Kostin has said his office has registered more than 70,000 potential war crimes cases so far in the past 13 months.