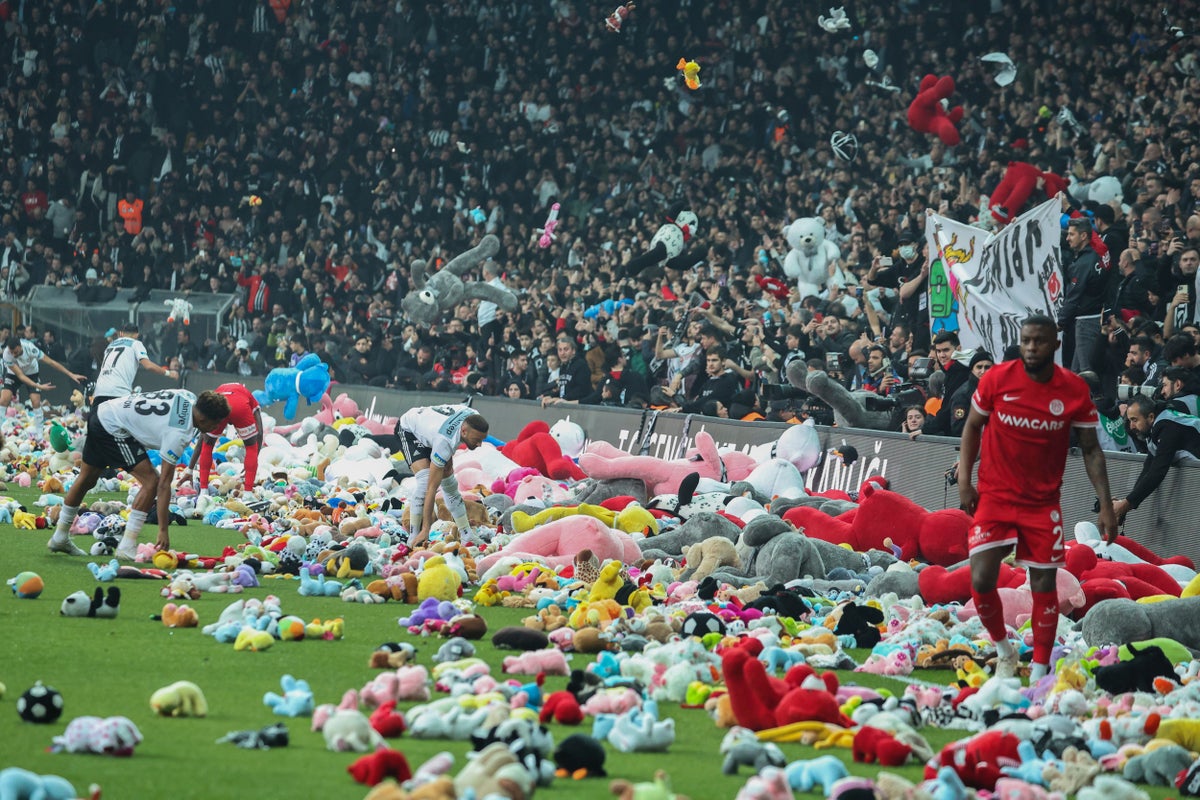 Besiktas Fans threw toys onto the field during the match played with Antalyaspor to support those affected by the earthquake in Turkey.
The Turkish Super League match was stopped at the 17th second of the fourth minute and toys rained down from the stands to be donated to the earthquake victims.
Approximately 48,000 people died in the 7.8 magnitude earthquake that struck southern and northern Turkey on February 6. Syria and old Newcastle midfielder Christian Atsu later confirmed to be one of the victims.
After the match restarted, the teams drew 0-0 and Beşiktaş moved up to the third place.
Beşiktaş said, "In order to give morale to the children affected by the earthquake that ravaged our country, our fans organized a meaningful event called 'This toy is my friend' during the football match played by our A team at Antalyaspor and Vodafone Park.
"Our fans threw scarves, hats and plush toys on the Vodafone Park field in the 17th second of the 4th minute of the match to give morale to the children in the earthquake zone.
"We want to thank our fans for their meaningful events."