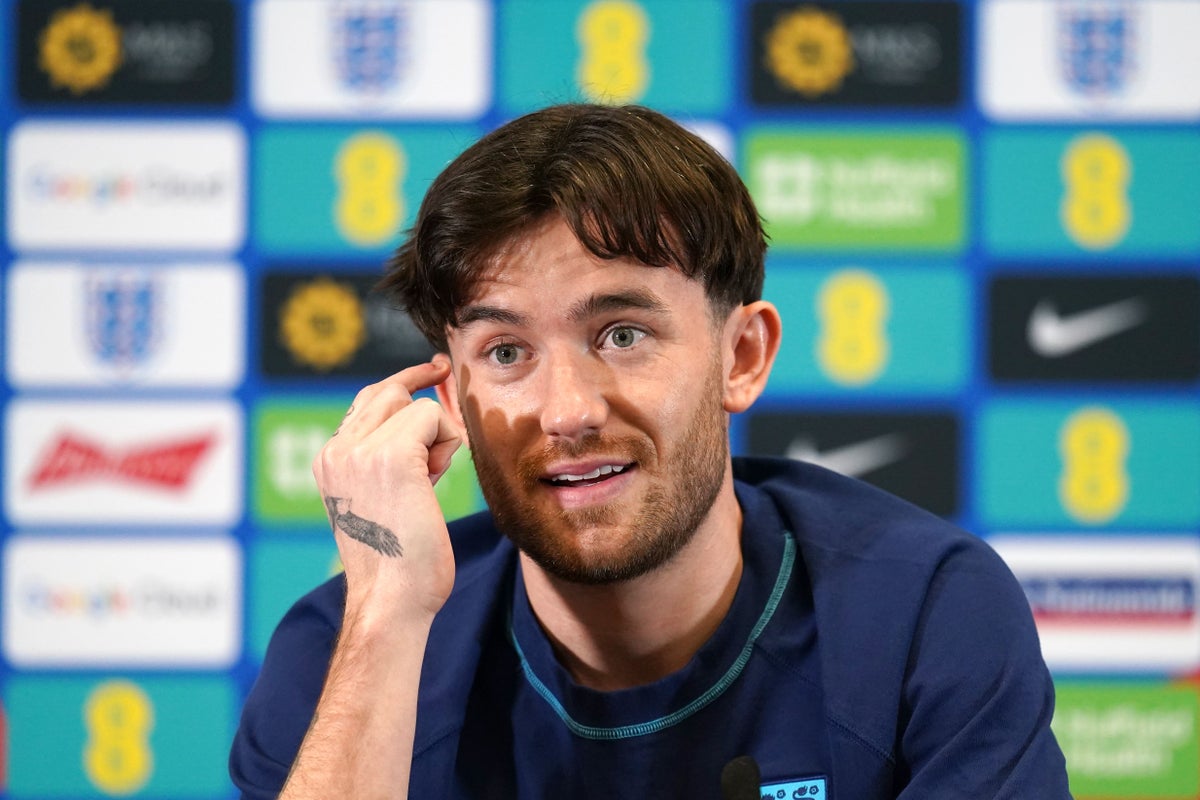 Ben Chilwell has labeled the stigma surrounding men's mental health as "stupid" after opening up the mandatory World Cup absence.
This England The left-back insists he's mentally stronger after returning from a knee tear that he had just weeks before the tournament and appeared to have missed a trip to Qatar.
Chilwell has since returned to full fitness and enjoyed good form in the Blues' defense, calling him back to England, where he last played in November 2021.
He had to recover from a serious injury for the second time since leaving Leicester for Stamford Bridge in 2020.
Shortly after joining Chelsea, Chilwell spoke openly about his mental health in the hopes that it would allow others to feel like they could do the same.
"I think all footballers go through periods of their careers that are mentally challenging," he said before England's Euro 2024 qualifiers away Italy on Thursday.
"You have to be resilient, you have to be strong and try to get through this and come out stronger on the other side.
"This is pretty much how I tried to look at the injuries I got for missing the World Cup. The main thing that helped me was how I turned this situation into a positive.
Chilwell has announced that she has received mental health help, but although she now believes there is a more positive response, the 26-year-old thinks that more can be done to relieve the embarrassment of the sufferer.
"Absolutely," he replied when asked if he was happy to see others speak in similar situations.
"I've been talking to someone for a few years now and the stigma around it is really stupid, especially when it comes to men and especially men in football.
"However it has helped me, it can certainly help anyone, and the stigma around it is something that has to go."
Now back in the international scene, Chilwell talked about a meeting that Southgate and his players wanted to continue after the World Cup quarter-final debut a little over three months ago when the team arrived at St George's Park on Monday night.
"Everyone here is looking forward to gaining something with England," he said.
"I'll do my best for the next 12, 13 months and I'm not the only one who thinks we're going to win one of these big trophies soon.
"It's just a reset, we had a meeting and a reset, it's time to look back at the World Cup but we have to move on and be really confident about the World Cup.
"We don't have long to prepare, we have a limited number of camps together, so we have to work as hard as we can to make sure we give ourselves the best opportunity for the summer while we're here."