Key events
18th over: Australia 99-0 (Head 55, Warner 39) No escape from Curran! I'm just testing Warner by keeping a very tight line early on, and Warner won't take any chances at this stage. The run rate has fallen to 5.6 per over.
17th over: Australia 99-0 (Head 55, Warner 39) Dawson in his second over, Head fires a quick shot but can't beat the outsider, two runs. Only four from the top. Dawson has been… oddly effective this series. I wonder if we'll see anyone tackle him.
Half a century! Travis Head 51 off 55 balls
16th over: Australia 95-0 (Head 52, Warner 38) Width from Curran, cracked but to deep point where it's a sweeper. Deep third, long leg and square leg are other boundary riders. Back, cover, middle, middle, middle in the ring. Too much bounce for Curran now, as Blocker Wilson spreads his bouncer, so he throws right up to track it and Head comes back past him. four! And fifty. And after another single, drinks.
15th over: Australia 88-0 (Head 47, Warner 37) Spin time. I wonder, later in life when his knees complain from bowling, will Liam call it Dawson's squeak? He started walking, eight steps, then into a delivery motion. He bowls the first set quite well, apart from a short one that Warner pulls over midwicket, but sees it saved in the deep. Two runs off that, plus one.
14th over: Australia 85-0 (Head 47, Warner 34) Curran bounces well from his not-so-great height and the Aussies are wary of taking him on the cross. We saw Shan Masood come off like that in the World Cup final here. A few small swings by way of pull in this over but no full swing with the bat. He then beats Head's shot over the top edge to close.
13th over: Australia 81-0 (Head 44, Warner 33) Most bleeding comes from the stone. Head bounces to smash a couple to deep cover and then Warner finishes the over with another back-cut for four. Kamen gave width more often than anyone today.
12th over: Australia 73-0 (Head 41, Warner 28) Here's Scurran, he rushed over. His first ball of the day is a perfect yorker, which makes Head work to prevent him. Low full toss second ball but Head gets a run only to mid on. Four singles from the top side.
11th over: Australia 69-0 (Head 39, Warner 26) Stone continues and this time Warner gives him some respect for a few balls. He starts outside the field circle, runs and hits a low 140 in the km/h range. He should have been here for the World Championships, when the radars were as high as 90s wrestling.
10th over: Australia 64-0 (Head 37, Warner 23) The Australians closed the first ten overs with five runs from Willey, knocking the ball. A few chances for England, but the opening bats are still there, having had six overs.
9th over: Australia 59-0 (Head 33, Warner 22) Warner got off to a slow start but decided to hit the ground running as soon as Olly Stone came on. Too short, too wide for England's quick recovery and Warner forehands it through cover before pulling it over mid-on, two boundaries in a row. Another wide shot beats the top edge with a bounce but could have been knocked down. Warner doesn't fail to follow though, pushing a full ball on bended knee between the fielders to cover in the circle. A lazy dozen for him, and the small crowd finds its voice.
8th over: Australia 47-0 (Head 33, Warner 10) The live count shows that there were less than 5,000 spectators at the start of the match. Most of the ones I can see are in the members' stand, where they don't pay admission. Travis Head gives them some fierce entertainment though, clearing his front leg and pumping Willey down the ground for a six. Again, the big shot is the only score with more, as Head can't beat the field after that.
7th over: Australia 41-0 (Head 27, Warner 10) I have to keep reminding myself that the 6th over means nothing in 50-over cricket. The conditioning was merciless. Ditto for Head, who hasn't played T20 stuff, but sees a barely short ball from Woakes and has to throw the bat at it. Only about waist height when his bat comes over the line, and it's so hard to control the shot from there. Gets a looping top edge over the keeper for another wicket.
Much better off the fifth ball, as he gets proper width from Woakes and drives it through cover. But misses the inside edge and puts it on the pad to end the over. One of these failures will surely destroy him…
6th over: Australia 32-0 (Head 19, Warner 10) Willei is still swinging it and Head is now confused. He walks away, blocks, then throws his bat through the drive for four. Like striped, in the air and flew away with a bent back knee, but straight out of the field. Takes the next ball on the pad but too high to threaten, enough contact to escape the shot. Warner reaches and almost kisses the width from the last over.
5th over: Australia 27-0 (Head 15, Warner 10) Warner finally goes. He gets a whisper of the width he wants from Woakes and plays his vintage back-cut, driving the ball so fast that it accelerates to the rope. Always such economy of movement in that frame, which is barely a frame. It follows three times through the cover. They have a decent score despite bowling well.
4th over: Australia 19-0 (Head 14, Warner 3) There is help for bowlers! Willei got one to strike in his last over but started wide and went on. Now he has a couple to rock, looks like live. And some movement of the seam on the replay. There is something for this batting couple in the near future. Head respects that and goes forward to defend for the first time today. He must remove his hand from the handle when the next ball bounces off him. Good competition. And a brave one from Head to finish the over: hitting Willey's line, he flicks over the mite and opens the leg view very nicely. four! The only hit to hit.
3rd over: Australia 15-0 (Head 10, Warner 3) Canceled on review! Luck leads the head. Waakes drives it level with the stumps and Pistol Reiffel pulls the trigger, but Head has been on his feet and has reason to worry about height. As it turns out, the review shows that he's throwing a millimeter of outside leg stump, so tracking the ball isn't even an issue. Warner demonstrates to him how to play the off after that, and then he all but takes the catch to mid-off, landing just wide and short. Which is also a description of a batsman.
2nd over: Australia 12-0 (Head 9, Warner 1) Head: fell! And England falls head over heels. Willey shot putter this time, from Members End. Another flash from Head, another edge, this one good enough to hit the second slip but over his head. Dawson in that spot, passes it over the goal and separates it four times.
1st over: Australia 5-0 (Head 4, Warner 1) Let's go. Two slips and a point back for Travis Head. Do you think that stops him from swinging his hands on the line outside the off-stump? Don't be silly. The edge flies nicely to deep third and is well saved by Curran's slip across. Warner adds one, Head clips three runs to leg. Chris Woakes adds another good over to his good last match.
The rain is gone, so are the covers, and the players come out to the middle.
In fact, if you're wondering about the significance of this series for some of the players, I had a long conversation with Sam Billings about it just yesterday on the very field we're sitting on. Pardon the pragmatism, but it seems relevant.
There is a video version here or the audio interview is part of the podcast.
A little more rain on the ground, so the hessian returns. This should pass quickly, the sky is clear. The announcer on the field was still very pumped up announcing all the players. "Number 33, Mah-nus Lllllllaba-shane!"
Starc walks out for Hazlewood as per the rotation policy. Ashton Agar was replaced after playing well in Abbott's first match of the series. Stoinis and Marsh stay in rather than Cameron Green. England go with one spinner in Dawson while Stone returns in place of Adil Rashid. Moeen Ali leaves room for Buttler to return as captain.
Australia
David Warner
Travis Head
Steve Smith
Marnus Labuschagne
Alex Carey +
Mitchell Marsh
Marcus Stoinis
Sean Abbott
Pat Cummins *
Adam Zampa
Josh Hazlewood
England
Phil Salt
Jason Roy
Dawid Malan
James Vince
Sam Billings
Jos Buttler * +
Chris wakes up
Sam Curran
Liam Dawson
David Willey
Olly Stone
The visitors were chasing in the second leg and could not get there, despite good innings from James Vince and Sam Billings. Mitchell Starc returned to action, taking four wickets as did Adam Zampa. England will choose to chase again, on what would historically be a good batting track in the G, but has been a lively bowling alley for the last two or three years. Matt Page, the chief curator, has done wonders here. I'm interested in what he serves for a day.
In terms of excitement, this is the third match in the deciding series, it was raining until a few minutes ago, and I can tell you from entering the field recently that there is no flood of eager Melburnians flocking to this game. So far the seating area looks about the same as a healthy Sheffield Shield crowd.
Preamble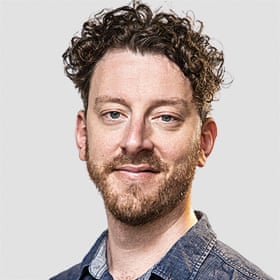 Geoff Lemon
Here we go one more time. The third installment in the… well, can you say the least popular ODI series ever? There have been series between smaller teams with fewer people in attendance and smaller television audiences, but there is a difference between ignoring and actively antipathizing with games that actually exist.
It's not for everyone, of course: a lot of players in these games have a point to score and a chance to do so. Not everyone is comfortably ensconced in England's multi-medal World Cup squad. Nor do the Australians know exactly how they want to structure their squad ahead of next year's cup, with not much runway left.
Basically, it's cricket, we like it, I watch it, you read about it, so maybe we should just enjoy it?