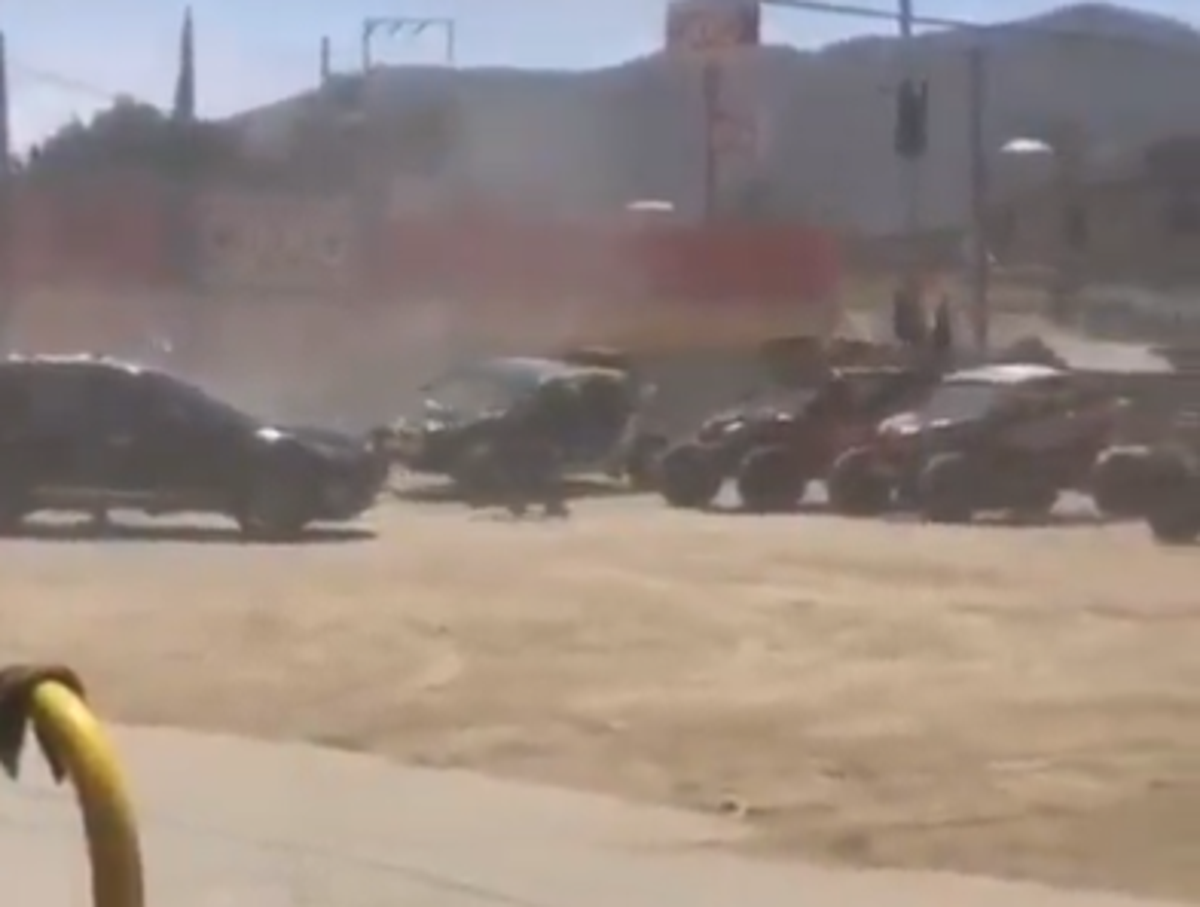 A shooting at a car show in the north Mexico's Baja California has left at least 10 dead and another nine injured, the municipal government said Saturday.
The shooting took place during an off-road competition in the San Vicente area of ​​the city of Ensenada, the Baja California Attorney General's Office said.
Preliminary reports from the 911 call said people with long guns were seen shooting at attendees at a gas station around 2:18 p.m. (9:18 p.m. GMT), reports Reuters.
Officials said municipal and state police, the Marine Corps, the fire department and the Mexican Red Cross, among other agencies, rushed to the scene of the shooting.
Images of the shooting shared on social media showed people running around and reacting in confusion with shots being fired and heard in the arena. Some injured people were also seen on the ground.
The director of Agencia Fronteriza de Noticias (AFN Tijuana) said the mass shooting was the result of a 'fight' between the CJNG (cartel) and the Sinaloa cartel, citing unnamed sources. San Diego Times.
In a separate message, organizers of the two-day event, Cachanillazo shared a message of sympathy to those affected by the tragedy, adding that "unfortunately, what happened during the tour was not in our hands".
"We are as baffled as all of you as we had nothing to do with what happened," the message read.
A special group to investigate the shooting has been commissioned by Attorney General Ricardo Ivan Carpio Sanchez, Mayor Armando Ayala Robles confirmed.
The identities or nationalities of the victims were not immediately clear.
The injured have been taken to hospitals in northern Baja California by the Mexican Red Cross, Fox8 reported.
[pub1]