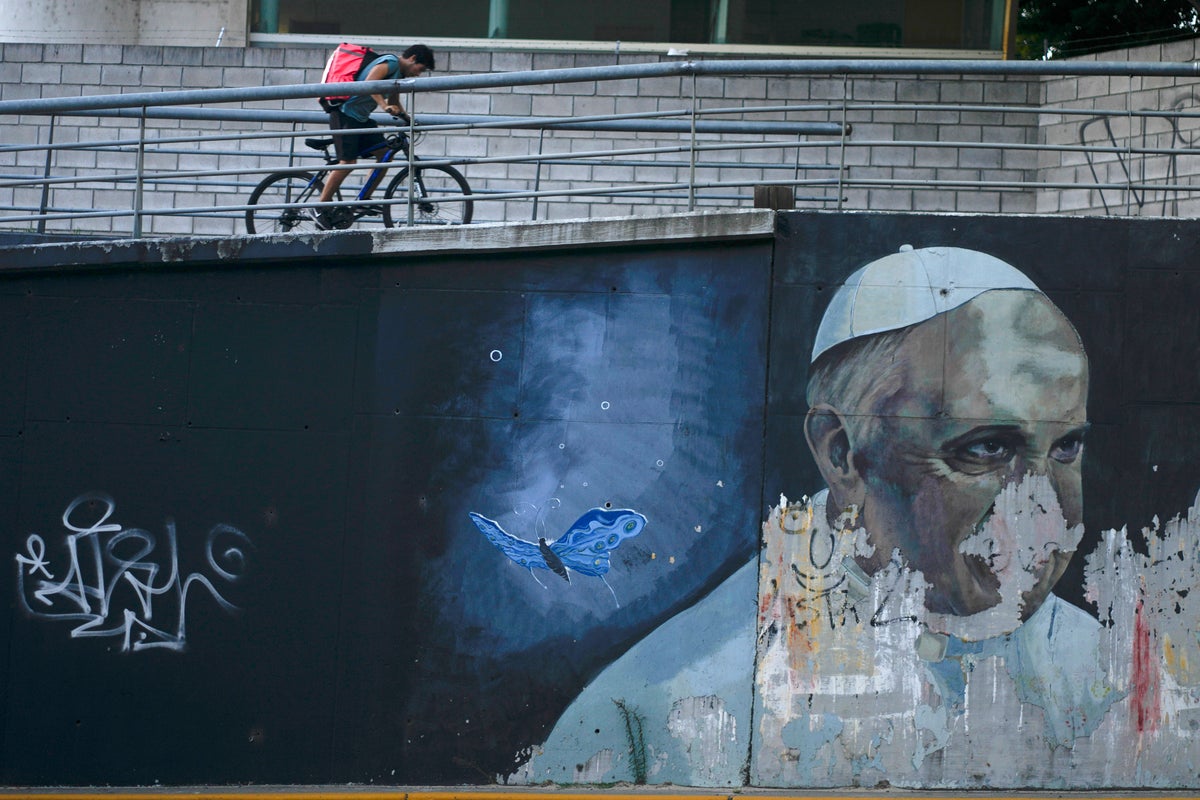 When Jorge Bergoglio of Argentina became Pope Francis, much of his home country celebrated as if it had just won a soccer World Cup. A decade later, the first Latin American leader of the Catholic Church generates divided opinion and much less fervor.
Francis, who still likes to listen to tango, left Argentina in February 2013 to attend the conclave that elected him to succeed Benedict XVI on March 13. He never returned.
"It's clear, there are people who are angry with him," said Argentine journalist Sergio Rubin, who recently wrote a book about Francis, "El Pastor," with Francesca Ambrogetti. It contains interviews with the Pope.
Rubin and some other analysts agree that the pope is keeping his homeland at arm's length to avoid being drawn into the political polarization that has divided Argentines for the past two decades.
"Ninety percent of the reason he's not coming is because of the divide," said Rubin, who writes for Argentina's Clarín newspaper.
Rubin says there are reports from the Holy See's Foreign Office advising Francis not to set foot in his homeland because anything he does could "be a cause for conflict."
Even without coming to Argentina, Francis has found himself at the center of the constant battles between those who support the populist policies of Kirchnerism — the center-left current of Peronism, led by vice president and former president Cristina Fernández de Kirchner (2007-2015) ) — and those who backs the centre-right former president Mauricio Macri (2015-2019).
In 2016, a photo appeared to show Francis with a blank, almost angry expression as he met with then-President Macri, which some read as a sign that he was unhappy with how he was running Argentina. The photo, which quickly went viral, negatively affected Francis' popularity in his home country, according to analysts.
Francis is "a controversial figure, especially among the most conservative sectors in Argentina," said political consultant Sergio Berenzstein.
Berenzstein said those sections of society never "fully understood the pope's change of attitude" when in 2013 he adopted a decidedly friendly tone toward left-leaning then-President Fernández. It was a marked contrast from the sometimes hostile relationship he had maintained with her government when he was archbishop of Buenos Aires.
The Pope's relationship with Argentine political leaders has changed over the years. "He doesn't speak to some, he still speaks to others," Berenzstein said.
Berenzstein said the legalization of abortion in late 2020 under President Alberto Fernández was a turning point after which Francis cooled to the left-leaning president, the latest Peronist leader.
The pope's message against the accumulation of wealth that leaves many behind, including criticism of an "economic system that continues to give life to the god of money," has been read by some in Argentina as an endorsement of Peronism, the movement founded by three-time president Juan Domingo Perón which has social justice as a rallying cry.
Miguel Angel Pichetto, of the Macri-allied opposition coalition, recently said the pope's social views "are absurd for Argentina," claiming the pope is "against neoliberalism" and in favor of "systems that make merit unimportant, that say private property is a secondary right."
Far-right lawmaker Javier Milei, who is polling well in this year's presidential race and has accused the pope of promoting communism, recently criticized Francis for saying people must pay taxes to protect the dignity of the poor.
Milei tweeted to the Pope that he was "always on the side of evil."
A 2019 national survey on religious beliefs in Argentina showed a lack of fervor for Francis when only 27% described the pope as a global leader who condemns injustice. About 40% said they are indifferent to the pope and 27% said he is too involved in politics, according to a survey by the publicly funded CONICET institute.
When Bergoglio was announced as the new pope in 2013, drivers in Buenos Aires honked their horns in celebration and people packed the city's cathedral for a solemn mass.
Roberto Bacman, director of the Center for Public Opinion Studies, said Francis's image has fallen from an 85% favorable rating in the early years of his tenure as pope to 72% two years ago.
"I was disappointed," said María de los Ángeles López, a practicing Catholic who believed an Argentine pope would have a positive impact on the country. "There is more poverty, more crime and the division is worse than ever. I thought he could help reconcile us as a society, but on the contrary, he deepened it."
Those close to Francis said he will not come to Argentina because he has other priorities. "We must understand that the Pope's mission goes beyond the Argentinians' own ego," said his nephew José Bergoglio.
Journalist Alicia Barrios, a friend of Francis, said the pope is particularly concerned about Russia's invasion of Ukraine. "You can imagine he doesn't have much time for Argentina," Barrios said. "There are countries that need him more."
In "El Pastor," the Pope said "it's unfair to say I don't want to go" to Argentina.
It is also clear that Francis keeps tabs on his homeland. In an interview this year with APwith Alberto Fernández in power, Francis blamed "bad leadership, bad politics" for Argentina's annual inflation rate of nearly 100% and poverty rate of around 40 percent.
Francis also has contact with priests in poor neighborhoods, including Father José "Pepe" Di Paola. Francis "is not distant," Di Paola said, adding that he has "a very good image" in poor neighborhoods, where he is "loved."
Di Paola is among several religious leaders planning an event on Saturday to mark Francis' decade as pope.
This anniversary should be "celebrated with Argentine flags, not political, like the World Cup," Di Paola said, recalling how Argentinians united in joy after winning the soccer championship in Qatar last year. "We went out to celebrate, we hugged anyone regardless of religion, political party or belief. Now it has to be the same thing, a celebration with the same spirit."