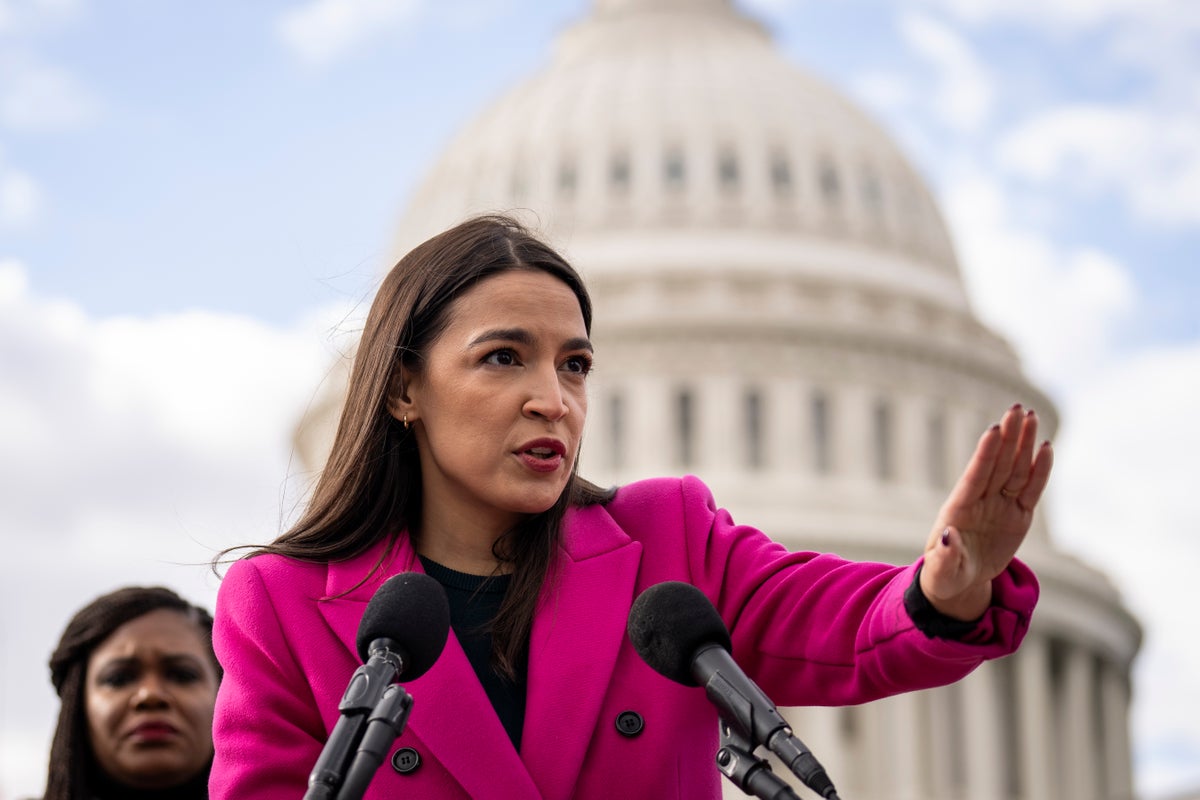 New York Congresswoman Alexandria Ocasio-Cortez used a visit to Japan this week to urge the country to legalize same-sex marriage, after a top official in the country's ruling Liberal Democratic Party was arrested earlier this month making hateful comments about LGBT+ couples during an off-the-record briefing.
"It was a member of the Japanese administration who was caught making off-the-record comments and making very discriminatory statements about LGBT people," Ocasio-Cortez said in a video posted on Instagram.
"Japan is the only member of the G-7 that does not have marriage equality and LGBTQ anti-discrimination in place," she added.
"The more we can all share our values ​​between countries, the more we can work together," she said elsewhere in the video.
Earlier this month, a secretary of the Liberal Democratic Party was fired for telling reporters that he did not like seeing same-sex couples and would not want to live next to them.
Prime Minister Fumio Kishida said the comments were "completely contrary to government policy."
But Japan, which is hosting the G7 summit in May, still does not allow full legal equality for LGBT+ people.
In November, a Tokyo court upheld the country's ban on same-sex marriage, but said a lack of legal protection for same-sex families would violate their human rights.
In Japan, same-sex couples cannot marry, inherit shared assets or exercise rights to each other's children, Reuters reports.
Earlier this month, Prime Minister Kishida said he would be hesitant to support legislation for full gay marriage, despite his party proposing a bill promoting "understanding" for LGBTQ+ couples.
"Since it is a topic that will change people's perception of family, values ​​and society, it is important to make a decision only after deeply considering the mood of the entire society," he said in a session of Japan's lower house, Asahi Shimbun reports.
A 2021 newspaper poll found that 65 percent of respondents believed same-sex marriage should be allowed.
"The United States and Japan's shared commitment to the democratic principles of freedom, equality, and diversity must extend to LGBTQ individuals," delegation member Congressman Mark Takano, the first openly gay person of color elected to Congress and co-chair of the convention. The equality meeting, told Bloomberg.