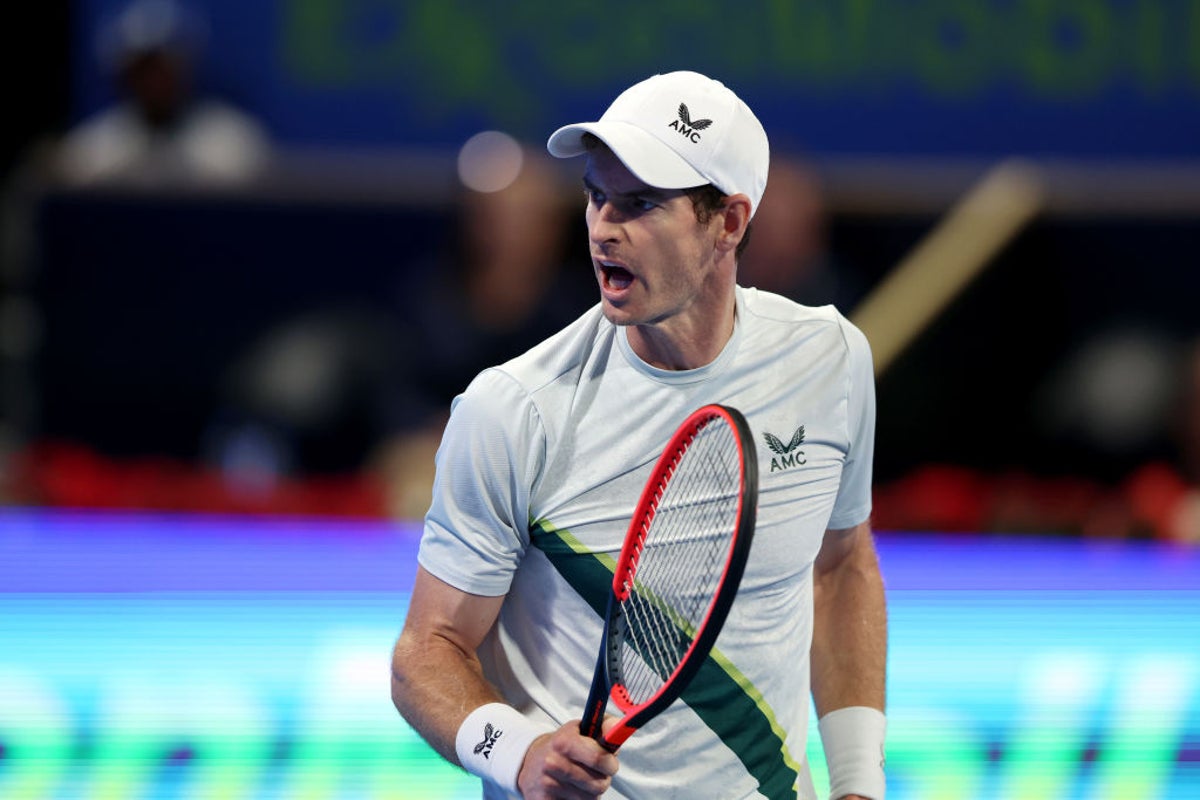 Andy Murray Qatar will face Jiri Lehecka in the semi-finals of the ExxonMobil Open. French qualifier Alexandre Muller in three sets.
Murray countered strongly after losing the opening set to win 4-6, 6-1, 6-2 in two hours and three minutes against a world ranking challenger, Muller, who was 170 early in the game.
35-year-old Scottish knocked out German fourth Alexander Zverev In the previous round, he had to reproduce some of his best tennis as he stayed on the court for his third title. Doha.
Murray said Amazon Prime In his interview on the field: "I had to start going a lot more into my shots.
"I wasn't working enough with the ball in the first set and he was dictating a lot of points and making me run a lot.
"I've played a lot of tennis the last few days and that wasn't going to give me the best chance of winning the game, so I stepped up and started trying a few more chances.
"I was trying to get to the net whenever I had the chance and I was able to turn it around."
Murray beat Fernando Verdasco in the Doha final in 2017 – his last title before he got hip problems that summer – and now the Czech Republic beat top-seeded Andrey Rublev 4-6, 6-4, 6-3 early Thursday He faces Lehecka, the world number 53 of . .
Murray, now world number 70, broke Muller's opening serve and took a 2-0 lead, but the qualifiers continued to dominate the opening set with some outstanding heavy ball hits.
Shot from the bottom, Scot turned down two break points when he was 3-4 behind in Game eight, and Muller made the score 6-4 in the 53rd minute as his level never dropped.
Murray tackled his opponent in the second set, taking the game to the Frenchman and breaking him twice to take a 5-0 lead.
Muller stopped the tide by serving, but Murray was rewarded for his more aggressive approach and equalized the second set 6-1 in 30 minutes.
During the decision-making phase, Murray trained significantly harder, but retained his intensity and produced slightly brighter tennis, breaking Muller two more times before he sealed the victory by firmly holding the serve.