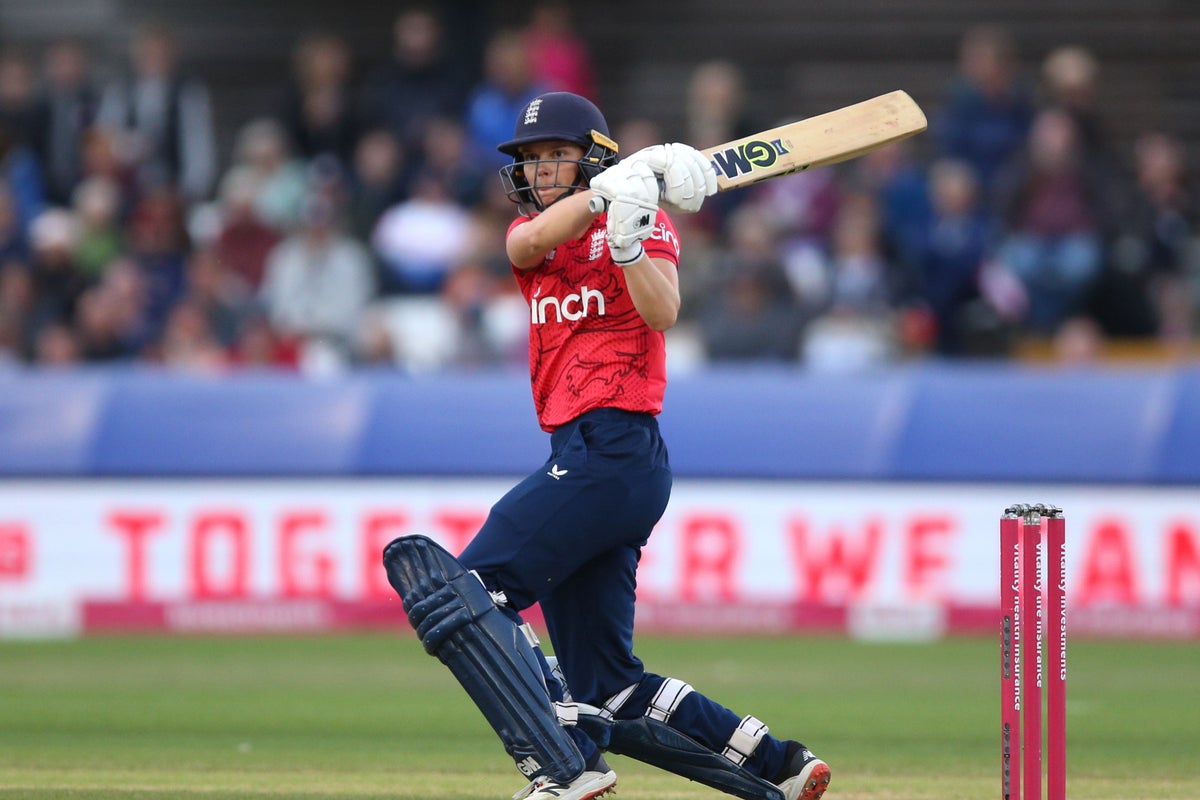 Amy Jones insisted that England would welcome facing Australia at any stage of the Women's T20 World Cup after their new and bolder approach had passed the acid test against India.
England overcame several tough moments to win by 11 runs at Gqeberha on Saturday means they must avoid losing to Pakistan on Tuesday to secure first place in their group and a spot in the semi-finals is guaranteed.
Finishing first ensures that any fight for the sixth crown between the defending champions and hot favorites England and Australia won't happen until Sunday's final in Cape Town if both teams pass.
But Jones admits that if England win a second title, and first since the T20 World Cup opening in 2009, then they will likely have to overtake Australia, which at some point had closed the top spot in the other group.
"If we're going to win the World Cup, we need to beat India and Australia," Jones said. "For us, it doesn't matter when we meet them.
"Obviously it's an incredible side, but that's not what we think, we try to avoid them.
"We came to win the World Cup and to do that we will have to beat them at some stage. I guess timing is not that important."
England secured a place in the last four ahead of the final group game at Newlands after winning three out of three with a victorious fixture against India.
Despite falling to 29 in three, England posted a competitive total with goalkeeper Jones contributing 40 quick shots out of 27 balls, emphasizing the more offensive mantra supported by head coach Jon Lewis.
England then endured a good half-century against the late attack from Smriti Mandhana and Richa Ghosh, arguably their most impressive win since Lewis took charge of the team in November last year.
"In a situation like ours, it might have been a little prudent, but since we all believe in it[the new approach]it makes things a lot simpler," Jones said.
"Having that aspect is definitely 'we're under pressure because we're three early, but how can we give that pressure back to them?' I think the answer is to always go to your strengths and support yourself.
"There is not much doubt when you have the support of everyone on the team to come out and protect your strengths and still try to entertain and play cricket in the most positive way we can.
"The whole group will have great confidence in this.
"We keep saying we're still looking for the full performance, but it was great in terms of how we progressed in those three games and it was an exciting way to play."