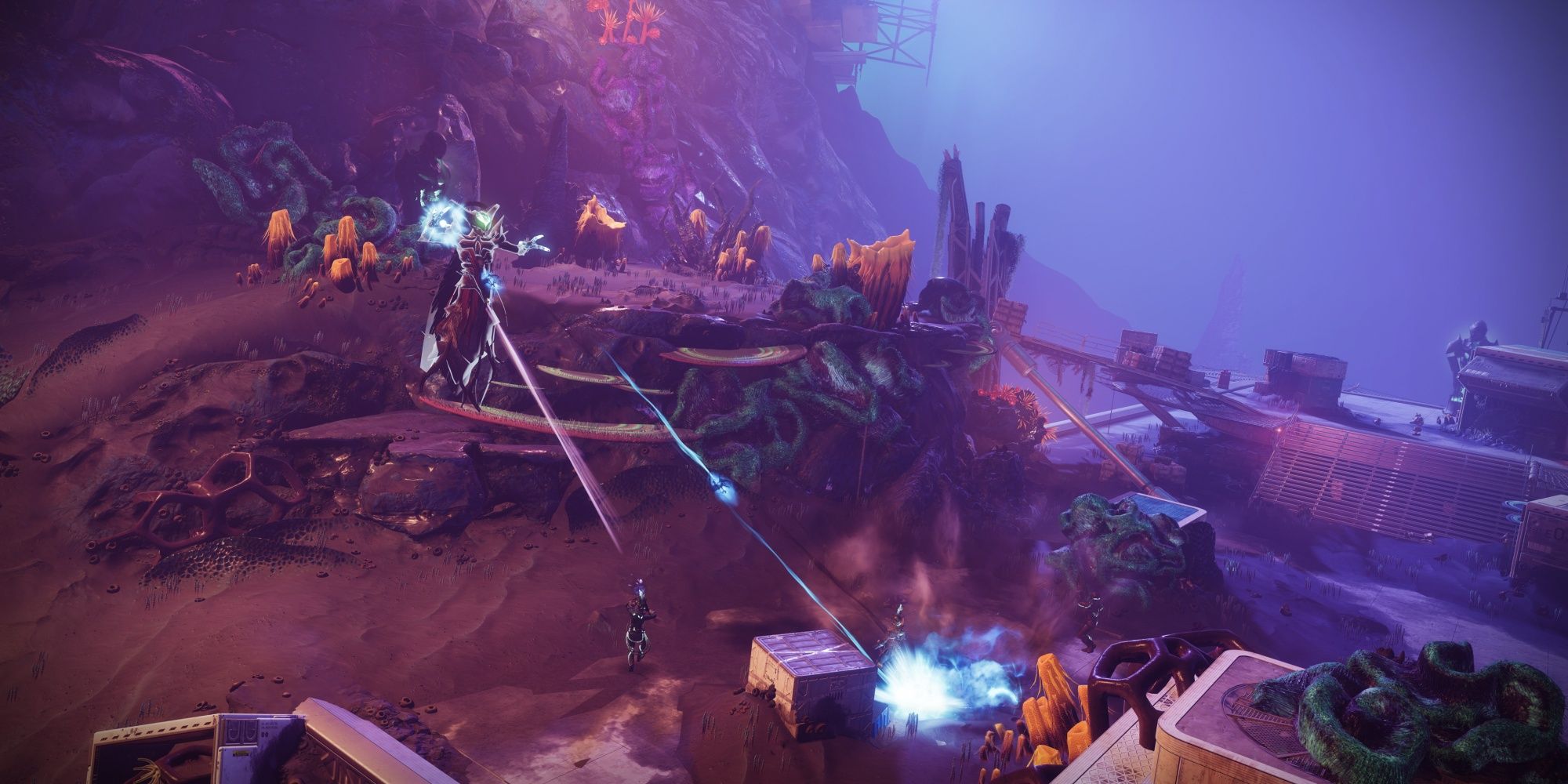 Last year's Witch Queen expansion ended with Season of Seraphim, which is probably my favorite season of Destiny. Everything about it was exceptional. Season of Seraphim had an exciting and unpredictable story that had us working with arch-enemies to rebuild an AI capable of destroying worlds, only to have the rug pulled out from under us at the 11th hour — and I was consumed by every a second of it. .
This gave us an exceptional Heist Battleground mission that evolved throughout the season as new battle table improvements were unlocked, as well as long, puzzle-filled operations, culminating in Operation: Seraph's Shield, the best exotic mission to date. It also gave us the flawless Spire of the Watcher design, which has its haters, but I love the theme, story, and cowboy-style armor set. And it ended with the heartbreaking finale of Abhorrent Imperative. There have been many content-rich seasons, but Season of Seraphim seems to be the richest and most impactful. I was hoping the Lightfall seasons would reach the same level of quality, but so far it hasn't.
related: Bungie should have raised the price of the season pass much earlier
It's not entirely fair to compare the last season of the expansion to the first seasons of the next one. Season of Defiance started with Lightfall, and like all debut seasons, it was short and had only one main act. Despite this, Season of Defiance was more limited in scope than other debut seasons. We're also only in the first week of Season of the Deep, and it's too early to know what's going to happen. We haven't seen a new dungeon launch this season, and the triumphs indicate that we'll be delving deeper into Titan's methane ocean over the course of the season, where more secrets will be revealed. But even with these unknowns, doesn't it seem like the seasons are getting shorter? We have the Salvage group activity and the Deep Dive mission, both of which are great, but I'm missing a sense of long-term goals to work towards. It feels like I'm just here to farm Reckoning reissued weapons for good cutscenes and wait for the next chapter of the story to come out, and that just isn't enough.
Bungie has been open about wanting to reduce the difficulty in each season, and I think that optimization is part of the reason why I feel something is missing from Season of the Deep. When it was announced that there would be no vendor progression element this season, I was excited to see what new and innovative mechanics would take its place. I found that vendor progression is still there, but now it's combined with seasonal challenges to make things easier. Overlapping levels of abstractions and game loops are reduced to simple, understandable systems. I appreciate trying to make things clearer for everyone, but it feels like we've lost some of what makes seasonal work so fun.
I also realize that Season of the Deep has to make up for Lightfall's shortcomings, which isn't necessarily fair or realistic. At the same time, Bungie has twice dismissed complaints about Lightfall, reminding us that Lightfall's story will stretch across seasons in a way that no previous expansion has before. I'm just starting the new Neomuna mission, so I can't speak to the Osiris development at the moment, but I expect a lot of momentum from Season of the Deep, and if it just turns out to be a series of cryptic psychic messages from a space whale, it won't be in line with past season storylines. Again, it's too early to tell, but after Lightfall and Season of the Defiance I have no expectations.
I didn't get too involved in Ghost Season or Loot Season last year until Seraphim Season rolled around, and I had a great time catching up on what I missed the last few months of the year. Each season had its own style and unique actions, and I enjoyed jumping between them to accomplish multiple goals at once. This is probably the best way to approach Destiny seasons for me, to avoid feeling like I'm getting less out of them than I expected.
further: Cayde Returns In Destiny 2: The Final Shape