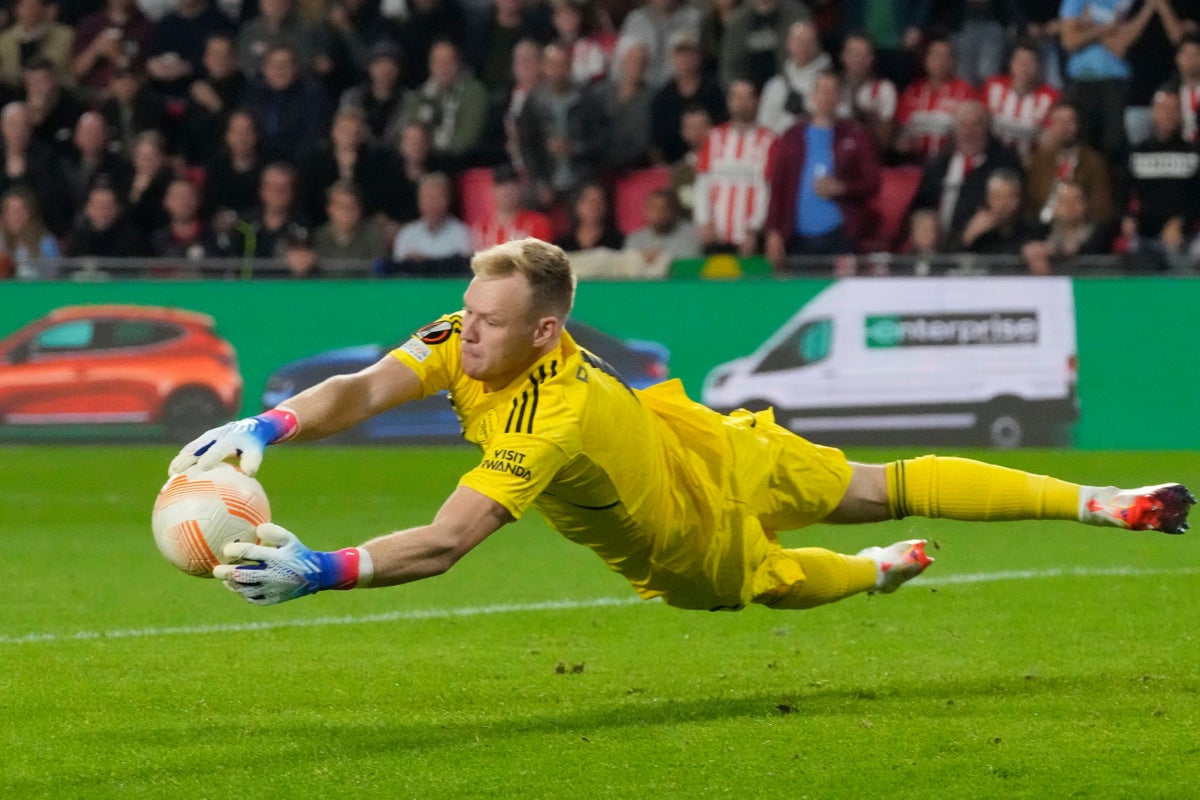 Aaron Ramsdale promised to come Arsenal and shared an emotional and honest message with fans after signing a new long-term contract.
The goalkeeper, who has made 76 appearances for the Gunners in all competitions so far, has improved his conditions after an impressive season as the club battled for the Premier League title.
When Ramsdale made his debut for the club from Sheffield United in 2021, he joined a reported four-year deal with the option to add a fifth. Arsenal's announcement doesn't specify how long the new contract will last, but reports suggest it's until 2026 with an option to extend it for another year.
"I know and I totally understand that you (Arsenal fans) were probably not the most excited about my signing; I have no right to come here and expect all of you to evaluate me from the beginning, Ramsdale said on the club's social media.
"This is a huge club and they've had top-notch goalkeepers, but fair game: Once I got the chance, I felt like we understood each other much better.
"I feel your love and I feel you feel mine too. I hope you get the idea that I gave it all there. No matter what, I take responsibility for keeping that ball out of the net. I will do everything I can to get that clean sheet.
"Never doubt, when an outcome is against us, we all get hurt in the locker room – players and staff alike.
"I know I'm not from here but you make me feel like I am. I get messages and love from people all over the world, so I know how big the club is. You took my family with you, you made my dad feel like a superstar. It really gives the football club a family feel.
"You make match days so special and I can't imagine any other place where I could have my own stadium or home. I'm honored that you've accepted me and I'm honored that the staff asked me to stay.
"Devoting my future to 'Arsenal' was the easiest decision in the world. Let's keep moving forward as a club and create more special memories."
His performances with the Gunners earned him a call-up to England ahead of the 2022 World Cup in Qatar, and Ramsdale made three appearances for the national team.
"We are all very happy that Aaron has signed a new contract," said head coach Mikel Arteta.
"Aaron's performance over the last two years has been phenomenal with his contribution and overall adaptation to the club.
"It's great that we continue to build our future with our greatest talents in our junior squad. We look forward to many more years with Aaron, the player and person of the football club."
[pub1]