The the first trailer For Disney Little mermaid is here and takes fans into the surreal and exciting world of Ariel. The feature has been highly anticipated among Disney fans for its desirable portrayal and modern-day retelling of a well-known story. Now Empire magazine opened a new look at Halle Baileycharacter iteration and interview with the director, Rob Marshallthe new song featured in the film will be discussed.
In the new close-up, Ariel is seen looking hopefully at something, her outfit similar to what was seen in the trailer when she was on a boat trip with Prince Eric, presumably some time after she got her new legs. While the franchise has given fans memorable numbers like "Under the Sea" and "Part of Your World," Marshall revealed that the upcoming film has a new song titled "First Time".
The new song is from the Broadway legend Alan Menkenwith whom he cooperated Hamiltonof Lin-Manuel Miranda Adding new tunes to the film that follows Ariel's story as she trades wings for legs. "It's about what he went through when he came ashore," the director said. "We had to create a figure that could almost function as a montage, so we had to put him through that experience — going on land, wearing shoes, having legs." Given that Bailey's latest rendition of "Part of Your World" is already creating buzz among fans, the new number will be another added gem to the film.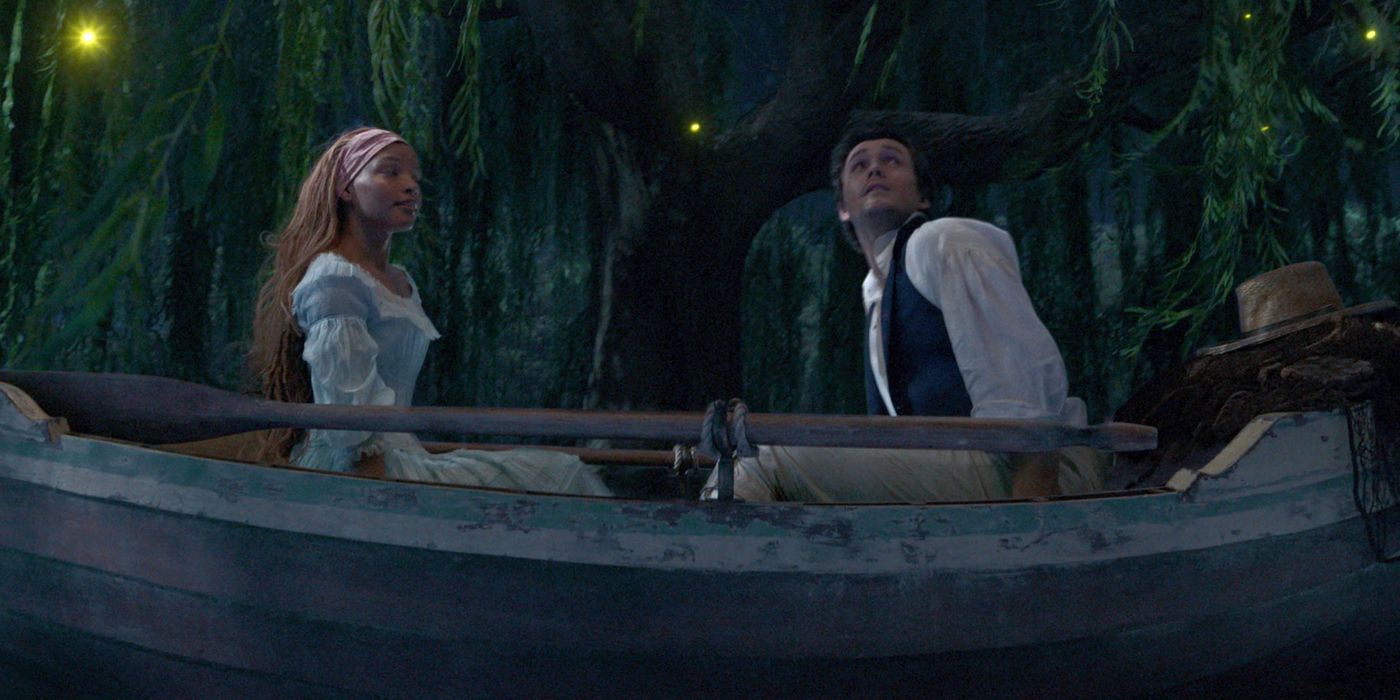 RELATIONSHIP: The first The Little Mermaid trailer makes us a part of Ariel's world
Marshall elaborates on the theme of the song: "Given that it's everything Ariel dreams of, but also something scary and new, the song hopes to capture all the emotions. "Anyone who has a different experience is both wonderful and scary at the same time," he concludes. He also comments on Hayley's casting: "(Halle) had a fire, but also an innocence and a purity." He added: "It was a strange combination. And of course, it's a great sound."
Who is behind Little mermaid?
It works based on Marshall's script David Magee. In the film, Bailey plays the mermaid Ariel. Jonah Hower-King As Eric, David Diggs – the voice of Sebastian the crab, Javier Bardem as King Triton, Melissa McCarthy along with as Ursula Jacob Tremblay Out loud Flounder, and Awkwafina Scuttle voiced. Noma Dumezweni will play the role of Queen Selina, the new heroine of the film Lorena Andrea as Perla, Simone Ashley As Indira, Kajsa Mohammar Like Karina, Natalie Sorrell like Caspian, Carolina Conchet As a mala and Sienna King as Tameka will play the daughters of Triton and Ariel's sisters – all named for the upcoming film.
Little mermaid It will premiere on May 26. You can see the new photo below: